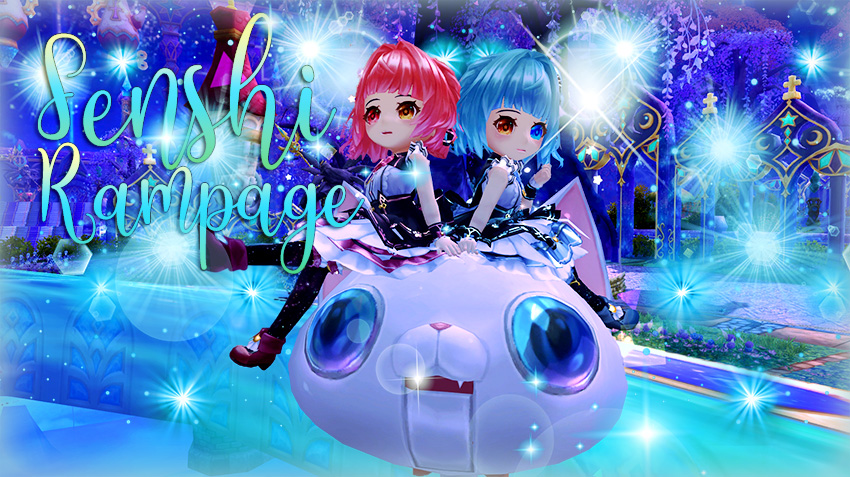 Server Maintenance on July 20th.
Patch Notes:
- Fixes to Monster's AI

that provoked "rage" status.
- Addition of more translations to the game (you might notice some items's name changing too, we are moving to OS's translations version).
- Update of Collection Album to last item releases.
- Addition of "Stars Memoir" system: you can access the stars memoirs as a tab from your Character window. In there, you will find several paths to unlock. Each time you unlock one path, you will gain new stats bonuses.
In order to unlock the Stars Memoirs, you will need stars memoirs fragments and orbs. You will be able to obtain them from both stores once promotions are added.
- New Loyalty Cap: Players can cap up to 30.000 Loyalty Points now.
AP Store and LP Store: Consumables Edition
On this week's edition of our Feature Items, both stores are getting nice and steady with items needed to gear up. Including of course the new items: memoirs fragments and orbs with discounted prices! Evolving scrolls, bags, charm loots, and much more on a devoted promotion to make your new loyalty cap much more redituable.
[New Astral Puzzle: Senshi Rampage Edition]
This time the Astral Puzzle will be filled with senshi contracts and senshi related items: Including Gemini, Ney, Caterpillar, Ram, New Year Esther, Liberty, Starwood, Melody, Alythia, Charlotte, Grace, Vladimir, just to name a few. Senshi gems, senshi transfer scrolls, senshi universal scrolls, senshi crystals... All the senshis goodies will be there!
New Bonus Mall Edition
Time for.... Summer! The playful Summer Kitsune will see her release on our Bonus Mall and she will be in the company of great friends, including Summer Rin, Summer Skady, Emillia and Misore. Swimming sits, accessories, mounts... all you need to hit the beach!
AP and LP Promotions will become available tomorrow and will be available for

two weeks

.
We will be changing our Monster Hunt Rewards on our next maintenance, that will take place on August 3rd unless there's an emergency.