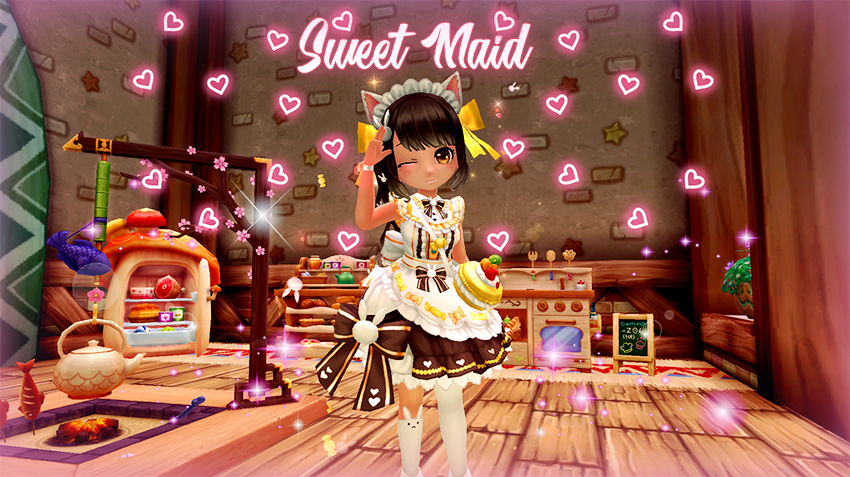 Server Maintenance on June Fifhteen.
New Promotions:





AP Store: Fluffy Creatures Edition


Our AP Store will be filled with adorable and fluffly creatures during this promotion. Including several and different mounts of different quality (orange and golden) and the release of two new mounts. Blossoming Rabbit and Rabbit Sergeant. It will also include head accessories and fashionwith an animal vibe and a fluffly component.



LP Store: Ney's Asian Promotion


Cute little Ney will make her Loyalty debut this week. Not only you will find hers but New Year Esther, Rin, Blossom, Miko Senshi Contracts among others. And a good variety of asian inspired costumes and accessories to complete your look!



[New Astral Puzzle: Sweet Edition]


The Sweetest Costume Set will make it's puzzle debut with a special collection of sweet inspired and maid costumes. Lilith and Cherry Costume Sets, face accessories, hair accessories and more! Puzzle tiers will also include sweet mounts, costume weapons and senshi contracts. All available for a limited period of time.



New Monster Hunt Edition


Our Monster Hunt will give brand new prizes if you complete the challenge: From senshi evolution gems in the Solo Category, to 6-stars guarantee scrolls in the Server Challenge, and Legendary Enchantment Cards in the Guild Challenge.
AP and LP Promotions will become available tomorrow and will be available for

two weeks

.