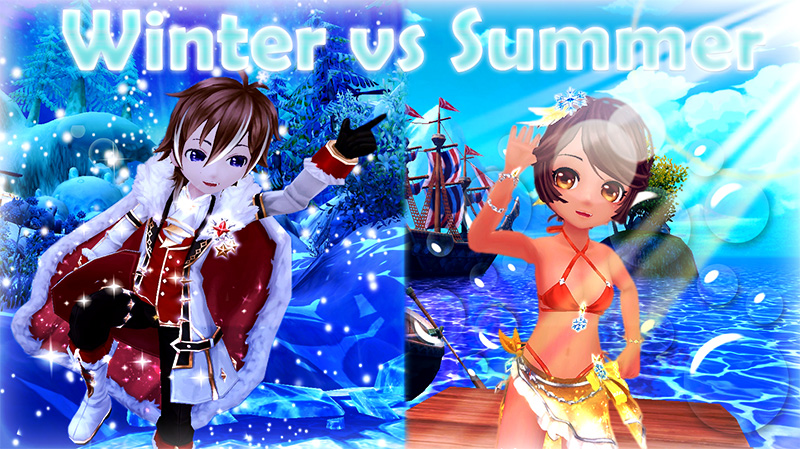 New Astral Puzzle and Promotions on April 21th
Patch Notes:
New Astral Puzzle [Costume Weapons Edition]
On this week's Astral Puzzle we will enjoy a special table devoted to costume weapons. Including some of the newest releases and Legendary Cards to enchant them!
- Costume Weapons Enchantments: Legendary
- New Lance of Shadows.
- Life Steal Scythes.
- Time Cannons.
- Magical Scissors.
- Love Guns.
- Flower Shurikens.
And more!



New Promotions:





AP Store: Winter


Our AP Store is getting cold: on this side of the store snow is falling. This promotions will be filled with winter inspired Eidolons and Fashion, including Merry Lele Senshi Contracts and Christmas Outfits.



LP Store: Summer


The LP Store is getting hot instead! On this week''s promotion we will finally be able to put our hands on Mysore. The Lady of the Sea will be in company of other Summer Goddess; Beach Convertibles, and Summer inspired Fashion.



AP and LP Promotions will become available this Tuesday (April 21th) and will be available for one week.