​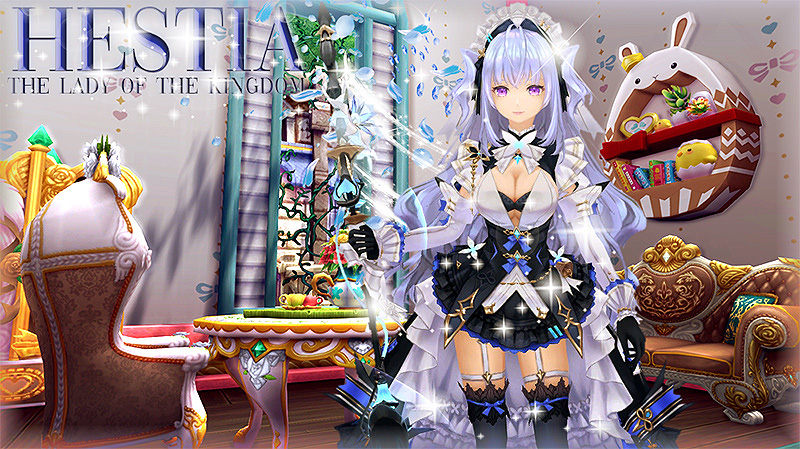 Server Maintenance on 28/01/2021
Aprox Time Duration:

No Eta.
Patch Notes:
- New Sky Tower Floors Release: Sky Tower Classic and Sky Tower Hell Floors 56th to 60th has been added to the game.
The new sky tower floors might present a severe challenge for many raids on the game, so we strongly advice you try to inform yourself of the floors mechanics before you go in.
The new floors also introduce to the game SLV10 Equipment Enchantment Cards drop two new sets of SLV15 golden accessories.
Sky Tower Hell drops also includes the release of New Emblems and Emblems rerolls, and the Shadow Light Secrets Formula among many other goodies.
- New Sky Fantasy and Sky Tower Schedule:
From this server's maintenance and on, Sky Fantasy will take place every Tuesday at 3am, 9am, 3pm and 9pm -server time-.
Sky Tower Classic and Hell from floor 1 to 20 will take place every Wednesday at 3am, 9am, 3pm and 9pm -server time-.
Sky Tower Classic and Hell from floor 21 to 40 will take place every Friday at 3am, 9am, 3pm and 9pm -server time-.
Sky Tower Classic and Hell from floor 41 to 60 will take place every Saturday and Sunday at 2am, 8am, 2pm and 8pm -server time-.
* This month we will have a special ST week to celebrate our server's anniversary starting on February 18th.
We will be also having a little hiatus from content updates for the following two weeks, since our dev is taking a very deserved short vacation. We will go back to normal schedule on February 18th. Just because there's no maint, it doesn't mean there's no promo: Our schedule for weekly promotions and paragon changes will remain as usual.

Important Note: Artifacts and Divine Halberd has been disabled inside Sky Tower Hell.
New Paragon Table: [Wonderland Edition]
Hopefully this week's Paragon Table has a happy ending for you! Lead by The Queen of Hearts on top tier, our table will look like a true fairytale. Let's peak on what you might get!
- Queen of Hearts's Key of Gaia, Fragments and Accessory.
- Blue Bird, Thumbellina, Snow White, Alice and Hansel and Gretel's Key Fragments.
- Hansel and Gretel Costume Weapons.
- Fairytale Books Mounts, including both golden exclusives.
- Prince and Princess of the Forest.
- Blue Bird, Snow White, Alice Costumes.
And more!
New AP and LP Promotions: Consumables!


Strength is the key word for next week. A new challenge awaits, and we want to help you to be up for the task. So from January 29th and until February 5th, we will have a special promotion including fortification items, randomizers, and buffs so you can be strong enough to complete new floors!
February's Bonus Mall: Hestia Release


The Lady of the Household finally arrived to this Kingdom. Hestia will bring you peace and coolness, and her beautiful garment will be the envy of all Goddess. Use her wisely to clean your house and your spirit, since she will be arriving on January 29th to the Bonus Mall and stay there all February!



Adventurer Encyclopedia Rewards


It isn't random, is randomizers! February's Encyclopedia will reward you with special potions to increase your strength. Including the new Emblem Reroll Potions.



New Daily Login Rewards: Leveling Edition


Buffs, experience boosts and treasure charms. Everything you need to leave February as a rich man. Good luck on your farming!
New Monster Hunt: February's List
Will you be able to complete the new Sky Tower floors? That's the real question! If you do, you'll also get extra rewards thanks to our Monster Hunt. You can check the full list for February
on this thread.
​