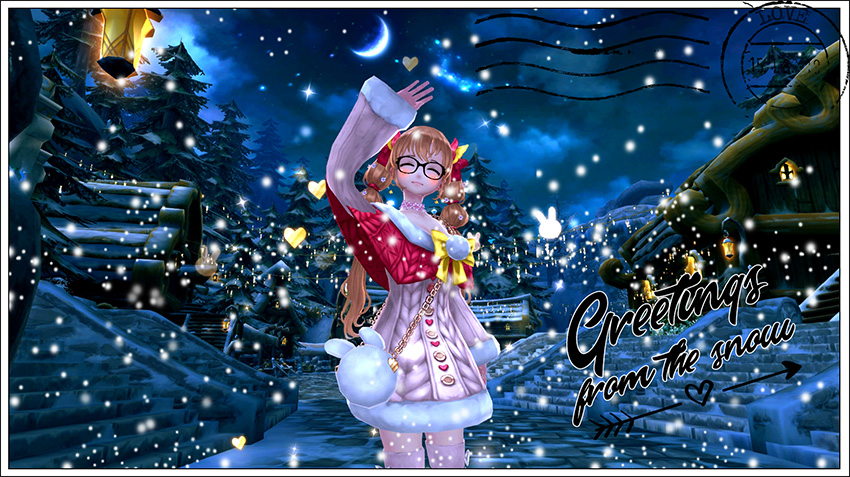 Server Maintenance on January 21th.
Patch Notes
New Paragon Table [Angel Edition]
Did you missed Raziel's Promotion? If that's the case, this is your opportunity to catch up. On this week's Paragon the most pretty of angels will make an appearance on our tiers together with little Rapha.
- Release of new ornaments
- Super Back Ornament Enchantment Cards
- Raziel and Raphael's Key Fragments, Accessories and Unique Pets
- Raziel Costume Set, Costume Weapons and Ornaments
- Raphael Costume Set, Costume Weapons and Ornaments
and more!
New AP and LP Edition: Greetings from the Snow
On this weekly promotion, winter is coming and taking over both stores.
- Idunn's early AP release: The new christmas goddess will make her first AP appearance, once week before predicted.
- New Innocent Sweather Costume Set in AP Store.
- Winter Fashion in the Loyalty Store, including the release of the Winter Queen Royal Dress and the Ice and Snow Witch Dress for Dragonista.
- Christmas Eidolons in the LP Store: Including Snow White, Alice, Fenrir, Tyr, Muse and Amaterasu.
And more!
Promotions will change this Friday, January 22th and last for one week.