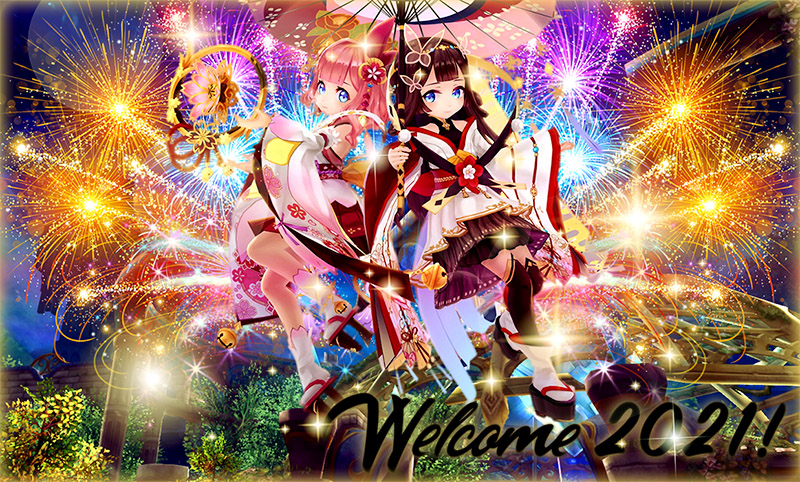 [New Paragon Table and Promotions]
Today, on January 4th, we will have a quick Paragon and Hot Items Change as it was promised last year. The brief new promos will only be available until our next scheduled change, which is set to take place this week. On January 7th we will have our maintenance back to its regular schedule of Thursdays. And on January 8th, Promotions will also be back to their regular schedule of Fridays. But in the midtime, you can enjoy a few days with a special promo.
New Paragon Table (available until January 7th): Experience Edition!
Since there's still a few more days available of double experience, we want to also give you a little boost ourselves. On this special first Paragon of 2021, you'll be able to find different kind of experience boosters. From the regular 60 minutes charms and buffs, to 1-day, 3-days and even 7 days boosts. The paragon will include enhancers for experience received from monsters, quests, weapon specialization, and professional experience.
- Super Experience Cards
- Premium Experience Cards
- Awakening Advanced Experience Books
- 7 day and 24 hours exp crystals
- 1 day, 3 days and 7 days sprites for experience and professional experience
- Archeology Amulets
- Kittana and Amber Pets
and More!
New AP Hot Items [Summer Edition]
Already tired of the winter's inhospitality? If you're looking for more pleasant weather, you might find it in the AP Store, but for very limited time. From today and until next friday, you'll be able to find fan favorite summer eidolons, costumes and accessories, including a new very special boat.
- Battle Boats
- Summer Persephone, Sultry Nidhogg, Hot Alucard, Summer Michael, Undine and Otohime Keys of Gaia and Fragments.
- Summer Eidolons Pets and Special Bags with discounted prices!
- Summer Fashion for female, male and loli.
- Summer Costume Weapons and Accessories.
And more!
New LP Hot Items [New Year Edition]
Let's welcome 2021 with our own first asian promo of the year. This time around, some of the most festive eidolons will appear, in the good company of mounts, accessories and some of our best looking garments. Enjoy!
- New Year Succubus, New Year Murasame, Abe no Seimei's Keys of Gaia and Fragments.
- Aoandon, Tsukuyomi and Izanami's Keys of Gaia and Fragments.
- New Year Succubus, New Year Murasame, Abe no Seimei, Aoandon and Tsukuyomi Unique Pets.
- Dragon Pets and Mounts.
- Festival Carriages.
- Kimonos for female, male and loli.
And more!
Remember, this promotions will only be available this week, until next friday (January 8th). On the same day, Christmas Raphael will also became available on the Bonus Mall and new promotions will be added.