​​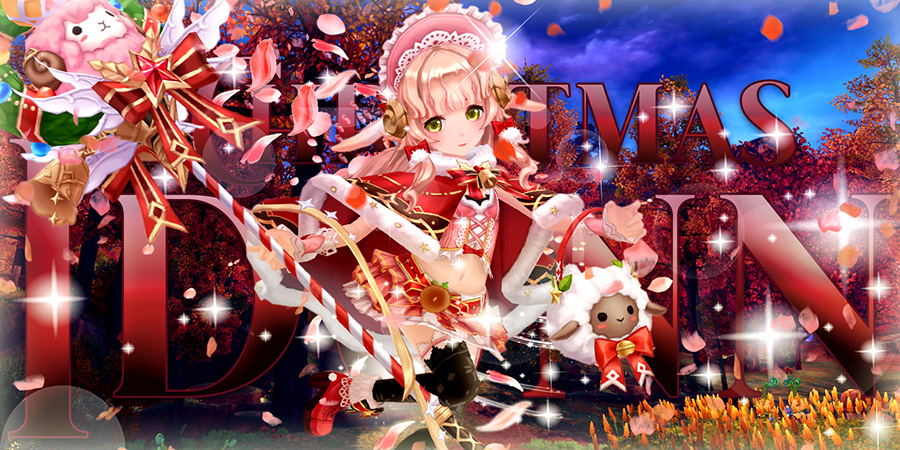 Server Maintenance on 29/12/2020
Aprox Time Duration:

No Eta.
Patch Notes:
- Sky Tower Week is over.
- Christmas Raphael's Floor 55 appearance is over.
- Christmas Decorations will remain available until January 7th.
- Christmas Eidolons Buffs will remain available until January 7th.
- Double Experience Event starts after maintenance: it will include experience from killing monsters and weapon specialization experience from killing monsters. The experience bonus will remain available until January 7th.
New Paragon Table: [Sushi Edition]
With last Paragon of the year, we will celebrate New Year's Eve with a tasty Paragon. The Happy Godess Nekomata will make her first paragon appearance, but she won't be alone!
- Nekomata Key Fragments, Accessory, and Unique Pet.
- Kingyo-hime, Iwanaga-hime and Sakuya-hime Key Fragments, Accessories and Unique Pets.
- Hare of Inaba Key Fragments, Accessory, Unique Pet and Costume Set for Dragonista.
- Sushi Master Golden Kitty.
- Japanese-Wagashi Golden Car.
- Lantern Shrines, including the exclusive golden version.
- Sundae Dessert Golden Car.
- Golden Maneki Neko and Golden Prosperious Maneki Neko (there's a typo in their movement speed at the moment, appearing as 90%. Regardless, the 120% speed is fully functional).
- Rabbit Rolls Hats.
And more!
New Paragon Table II [Furnitures Edition]
We'll have another second Paragon Table on this following week for you to catch up your collection or do great decorations of your house.
- Special furnitures recipes and furnitures recipes boxes.
- Pillows.
- Eidolons Paintings.
- House Build Warehouse Expansion.
- Construction Points.
And more!
New AP Promotions: Christmas Raphael Edition


The new Christmas angelic Eidolon Raphael will make his debut on the AP Store for the following days. Raphael's Key of Gaia, Fragments, Bags and Idunn's Crystal Gear will have a special AP release in our hot items. The little cute eidolon will be in the company of other Christmas and Ice oriented Eidolons, in case you want a last chance to catch up with your Christmas Collection. Plus: Snowy Costumes, mounts and accessories for this Holiday's Promo.
New LP Promotion: Raziel's Edition


Our latest Angel will arrive at the Loyalty Store in the company of other angels, such as Raphael and Michael. Her debut will be in the good company of other Divine Surprises: We'll have a Costume Weapons special that will include Raziel's Great Swords and Costume Weapon Fusion Scrolls. Plus, Raziel's Wings and Costume Set will make a Loyalty debut. Including ornaments, fashion and accessories!



January's Bonus Mall: Christmas Idunn Release


Last of Christmas Eidolons will make a Bonus Mall debut instead. The fluffy Christmas Idunn will be added to the Bonus Mall, together with her accessory, key fragments and special bags. Plus, the promotion will also include winter fashion and more of that holiday's spirit!



Promotions will last for six days and they will be slowly introduced to the shop as soon maintenance is over. They will end on January 4th. The Bonus Mall will be up through all of January, like it usually happens. Christmas Raphael will appear on the Bonus Mall next week, once the AP pre-release is over.





Adventurer Encyclopedia Rewards


The farming isn't over in January, so we will repeat our Charms special edition for January so you can continue to grind at a special rate.



New Daily Login Rewards: Buffs Edition


The Daily Login Rewards will be more tasty than ever with a full table of amazing buff items. Including 1 day halloween buffs and spellbooks!
New Monster Hunt: January's List
Ready for a brand new year and a brand new challenge? This time, we will hunt on Revelations. As retribution, you'll get amazing rewards in the process! You can check the full list
on this thread.
​