​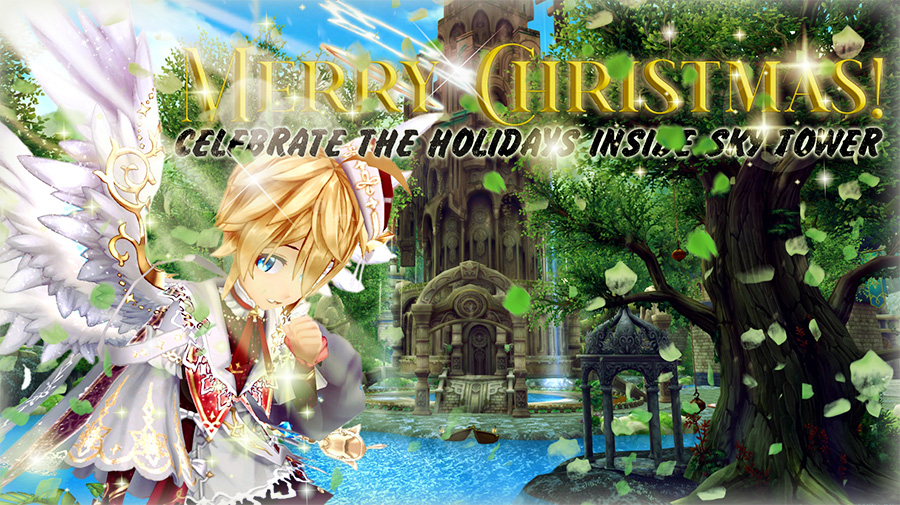 Server Maintenance on December 21th.
Patch Notes
- Fixes to pending Vulture's Vale and Blizzard Berg stuck quests.
- Fixes to Blood Shattered Armor UI on bosses.
Content Addition:
- New
Revelations Dungeon "Doomsday" (available through Desert Valley -previous Black Rock Desert- map)
Both Solo and Party Mode are now available for this new Revelations challenge. Fight new Bosses in order to get their tokens and exchange a new bag for amazing prizes! Including a new exclusive golden mount release.
-
New Revelations Dungeon "Temple" (available through Crescent Hill)
The Solo Mode of this new Dungeon will also allow you to receive and craft a new buff permanent item with a guaranteed drop of Temple Fragments in each bag you exchange. You can also purchase the crafting formula from Mysterious Collector Jackson placed at Crescent Hill, on the dungeon's entrance.
New Paragon Table [Christmas Edition]
Waiting to catch up on those Christmas Eidolons? On this week's Edition of our Paragon Table, all will come out to play!
- Christmas Muse Key Fragments, Crystal Gears and Accessories.
- Christmas Snow White and Alice's Key Fragments and Accessories.
- Blessed Tyr's and Holy Fenrir's Key Fragments and Accessories.
- Old Christmas Clothing! Including accessories and Santa Suits.
- Polar Bears and Beebis Sleigh.
- Deers.
- Santa's Little Helper and Christmas Party Costumme Sets.
And more!
New Paragon Table [Furnitures Edition]
We'll have a second Paragon Table on this following week for you to catch up your collection or do great decorations of your house.
- Special furnitures recipes and furnitures recipes boxes.
- Pillows.
- Eidolons Paintings.
- House Build Warehouse Expansion.
- Construction Points.
New Christmas Events:
- Sky Tower Week:
Sky Tower from Floor 36 to 55 will be available on Mondays, Tuesday, Wednesday, Thursday, Saturday and Sunday of this week and available until our next maintenance (scheduled to take place between the 28th or 29th of next week). The schedule will be of regular ST, at 2am, 8am, 2pm and 8pm. Sky Fantasy is temporally disabled until the event is over. Friday's schedule continue as normal, with Sky Tower from Floor 1 to 35 available at 3am, 9am, 3pm and 9pm.
- Sky Tower Hell World Boss:
Challenge Christmas Raphael at the end of Sky Tower Hell, in Floor 55! He will appear as soon you kill the chest. By killing him for the first time, you'll unlock the Christmas Special Achievement and the exclusive "Christmas Lights" Panel. Christmas Raphael can't be charmed and he'll drop up to 7 items. Between his goodies you'll find special buffs, fortification scrolls, loyalty and ruby coins, treasure charms (including 1 Day Charms) and different kind of randomizers, like Eidolon Accesory Runes, Crystal Orbs, Holy Spirit Solutions, Magic Waters, and more.

- Navea's White Christmas:
Snow is falling on Navea, so look for protection from this cold weather. The Holy City will be filled with Christmas Decorations and some special friends will visit us right at the middle:

- Blessed Tyr will grant free 24 hours +15% max HP buffs if you talk to him. You can only talk to him once a day, when the event buff is already over.
- Holy Fenrir will gift you with 15% Movement Speed for 24 hours. You can only talk to Fenrir once a day, when the event buff is already over.
- Christmas Muse will give you extra EXP from killing monsters of +50%. You can only talk to Muse once a day, when the event buff is already over.
- Christmas Amaterasu will bless you with one extra drop after killing a boss. This will stack with regular and long lasting charms. You can only talk to her once a day, when the event buff is already over.