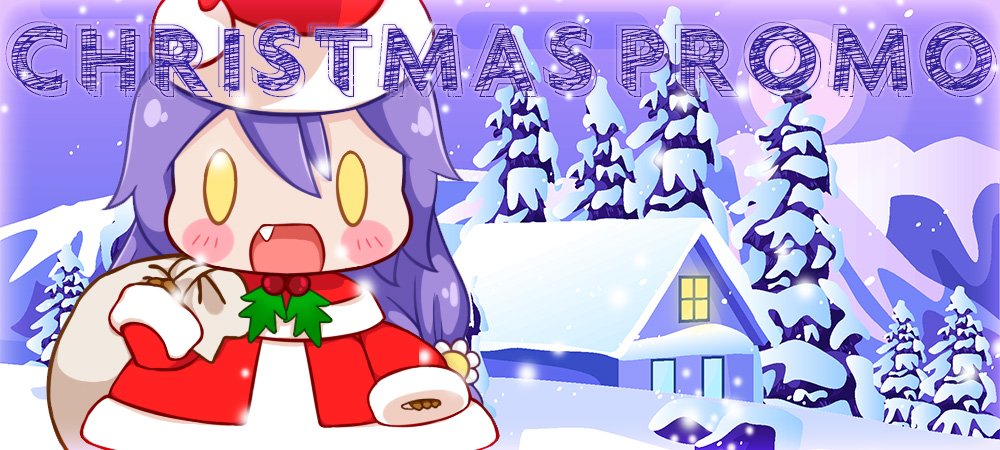 New Paragon Table and Promotions on December 17th-18th.
As a little reminder to all of our players:
As a little heads-up for future maintenances, I want to inform all of our players that our normal schedule will suffer from a few changes during the holidays. Once in January 2021, our scheduled maintenances will go back to their normal self:
- Instead of our usual maintenance, we will have this Thursday a Paragon Table change only. The Paragon will have a short duration, from the 17th until the 21th.
- Next maintenance will take place on December 21th. During next monday's maintenance, we will include some fixes, two new revelations dungeons, and officially start the Sky Tower Week Event. Sky Tower (up to floor 55) will be available on Monday after maint, Tuesday, Wednesday, Thursday, Saturday and Sunday. The first half of Sky Tower will remain available only on Friday. We will also include some special Christmas surprises.
- The "Promotion of Choice" will last longer than usual promotions, with the extension of one weekend. It will start on December 18 and last until December 28th.
- Our last maintenance of this year will be on December 28th. It will be a regular maintenance in which the Paragon will change, Adventurer Encyclopedia, Daily Login, Monster Hunt Goals and new eidolons will be included.
New Paragon Table [Battle Edition]
On this week's Paragon Table, get ready for an epic fight! With the Battle Ships release, a new smoking gun is available for you to look more badass than ever. Our tiers will be filled with accessories, mounts, fashion and Gods that are perfect to start a war.
- Release of Battle Ships, including the Golden Exclusive Version.
- Justitia, Hermes, Kaiser and Kusanagi Key Fragments.
- Justitia' Costume Set and Cannon.
- Hoverboards and Astral Bikes.
- Winter Captain and Azurian Commander Uniforms.
- Swords Ornaments.
- Azurian Soldier Suits.
And more!
New AP and LP Hot Items: Promotion of Choice!
Tomorrow we will finally see which wishes from our players are coming true! The items with more votes will be coming to either the AP or the LP shop, or both! Plus, we'll have a few surprises and a special duration of 10 days. Which means, you'll be able to give good use to all those extra Sky Tower days that are coming next week. What is easy to expect from this week's Promo? Rings of Oaths, Mana Stones, Consumables and Eidolons! Basically, everyone's wish for a very Merry Christmas.
Promotion will be added on December 18th and last until December 28th.