​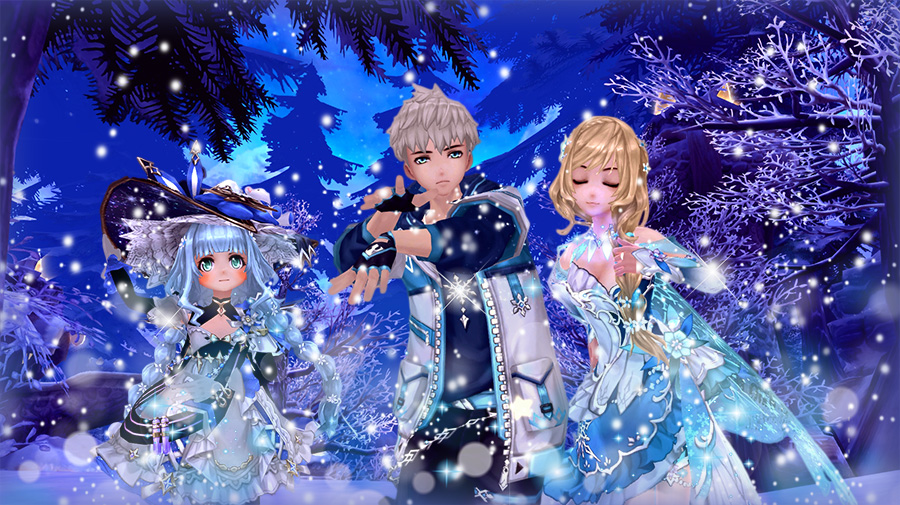 Server Maintenance on December 10th.
Patch Notes
- Fixes to Faust 3* Star Form.
- Fixes to LV. 82 Main Quest "Memories".
- Fixes to Zahr-Kazaal Nightmare Dungeon: The timer of the dungeon has been fix and should work normally in all channels.
- Fixes to House Presets: Saving Layout option should be available to all players, regardless of the Construction Points available or the amount of equipped furniture inside the property.
- Fixes to Vulture's Vale - Blizzard Berg dailies: players who would stuck and couldn't take the quests anymore should be able to do so after today's maintenance.
- Trend News Updated.
Content Addition:
- New
Fantasy Demon King Instance: "Battle of Survival"
The new Demon King Fantasy Mission can be access through Ventos Prairie by all LV95 characters and above.
The mission is available on Mondays, Wednesdays and Fridays.
Challenge Galaxima for a chance to win his mount or unique pet!
-
New Dungeon: Nightmare Frontier
The new dungeon Nightmare Frontier can be access through Crescent Canyon's portal to Silent Castle and Bloodthirsty Castle.
The challenge can be completed three times a day and only has Solo Mode for the moment.
It also introduces to the game the mechanics of "Shattered Armor".
Complete the dungeon for a change of winning Advanced Fortification Scrolls, Crystal Releasing Orbs and Rings, Loyalty Points, Holy Spirit Restructuring Orbs and Solutions, and golden Holy Spirits with new effects.
New Paragon Table [Golden Weapon Edition]
On this week's Paragon Table, Raziel's Holy Sword is just a click away.
- Raziel's Holy Sword of Knowledge and Wisdom.
- Golden Weapon Fusion Scroll.
- Golden Weapon Restructuring Solution.
- Super and Premium Enchantment Costume Weapons Cards.
- Raphael's Healing Lanterns.
- Devil's and Dark Feathers Shurikens.
- High Tech Shurikens.
- Japanese Chainwhips.
- Butterfly Swords.
And more!
New AP Edition: Winter Break Edition
On this week's AP Weekly Promotion, we start getting ready for Xmas and take out all the comfy wear from the closet.
A special winter edition, filled with Costumes, Mounts, Accessories and Eidolons!
Christmas Eidolons!
New Ice and Snow Witch Dragonista Costume Set.
New Extreme Winter Sports Male Costume Set.
New Winter Queen Costume Set.
Merry Christmas Snow Globes Costume Weapons.
And more!
New LP Edition: Victorian Edition.
Our Loyalty Store will get dignified with an elegant promotion
- Salome, Persephone, Elizabeth, Hel and more.
- Salome Costume Set.
- Hel Costume Set.
- Victorian Costume Set for females and dragonistas.
And more!
Promotions will change this Friday, December 11th and last for one week