​ ​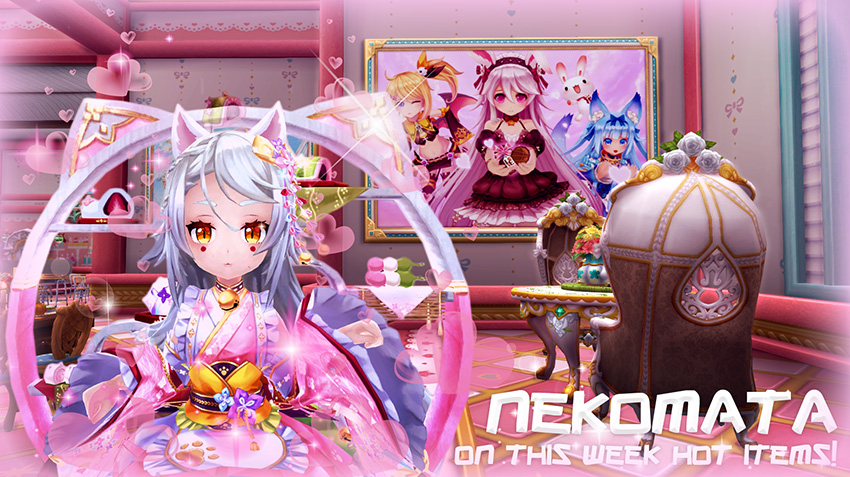 Server Maintenance on December 3th.
Patch Notes
- Fixes to Vulture's Vale and Blizzard Berg's "stuck" daily quests for some players.
- Fixes to Nightmare Time Library "consumed" daily entry for some players.
- We'll also add a temptative fix for the latest channel crashes of the last two weeks. Hopefully, this will be a permanent solution, but otherwise we will continue to work on the problemm.
Content Addition:
- New Rumor Mission added: Izanami.
The new rumor challenge will be available on Mondays, Wednesdays, Fridays and Sundays. You can take the mission from the NPC <Church Investigator> Ise in Navea (X;404 Y;512).
- New Upgrade Skills added for Cyril, Kotonoha, Pandora, Byakko and Undine.
- New 3* Star Form added for Eidolon Tsukuyomi.
- General Changes added:
Amount of items and monsters kills for the level 80-90 Main Quest line has been reduced.
Experience received from level 80-90 has been increased.
Drops of level 90 armor boxes in Lv 90 dungeons has been added.
- New Feature added: House Presets.
You can access the House Presets tab from the House Menu UI once inside your house.
House Presets will allow you to save different layouts for your house and exchange them easily without having to do a full decor.
No excuse this year for Christmas Decorations! Time to take out the Christmas Tree.
- New Feature added: Combat Record.
The combat record will allow you to check the higher damage made by your character and keep track of this value.
You'll be able to access the Combat Record by left-click on your character Panel.
- Class Balance Update for Bard and Reaper.
A numerous amount of changes to skills, envoy and specializations has been added and will affect both classes.
To read the specifics of such changes, we recommend turning to our server discord.
New Paragon Table [Stars Edition]
For this week's Paragon Table, we'll get to travel through the galaxy. Open yourself to the Cosmos and use this opportunity to look like a true Star.
- Paragon Release of Moonlight Princess Costume Set for Dragonista.
- Paragon Release of Queen of Stars Royal Costume Set.
- Galaxy Mounts.
- Star Costume Set.
- Chronos, Urd and Tsukuyomi Key Fragments.
- Planetarian Witch and Moonlight Goddess Costume Sets.
- The Little Prince Fairytale Book.
- Magic Umbrellas.
- Galaxy Wings.
And much more!
New AP Edition: Nekomata
After her Bonus Mall debut, an adorable little loli will make her first time apperance in our Weekly Promo. Nekomata is a fun spirited Eidolon that enjoys to be around the house and make her Master happy.
A fan of food, games and being spoiled, Nekomata will be in the AP Store for one week and at a discounted price!
We'll also see the release of her Crystal Gear and Unique Pet.
Other furry eidolons will join this week's promo: such as Byakko, Fenrir and Hansel and Gretel.
Time for a Purrfect Promotion!
New LP Edition: School Days Edition.
If you missed its release through October, you're probably obessing with the Elegant Teacher Costume Set.
It's not only one of the best looking school-related costumes, but a great example of casual wear.
With a mix of uniforms and casual looking outfits for your daily routine, this week's promo will be full of fashion but not only!
Academic Experts will appear through this week's Promo with Eidolons Keys, Costumes, Buffs and Card Pack.
Promotion will be completed with great looking furnitures, so you put the new House Presets to good use and complete your album!
Promotions will change this Friday, December 4th and last for one week.