​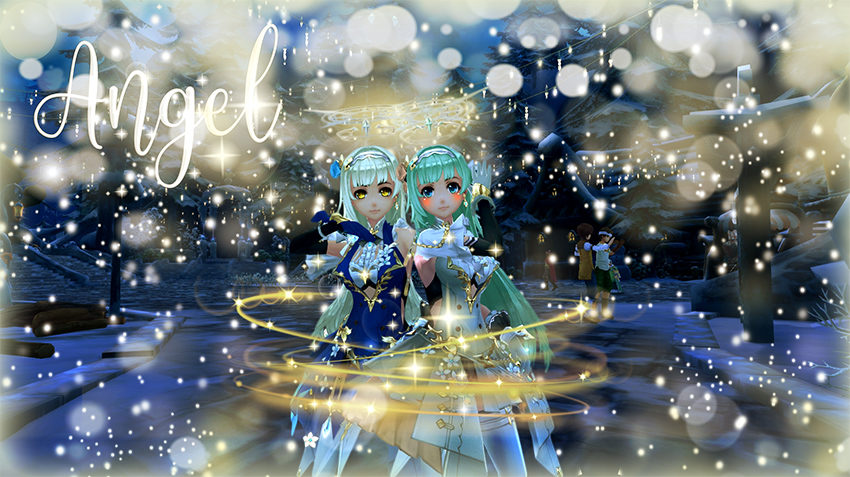 Server Maintenance on 26/11/2020
Aprox Time Duration:

No Eta.
Patch Notes:
- Fixes to Golden Weapon Fusion Scrolls.
- Fixes to Blizzard Berg and Vulture's Vale Daily Quests.
- Fixes to Empty Prizes on New Event Chapter in Eidolon Chronicles.
- Changes to Nightmare Frozen Ruins of Zahr-Kazaal Ranking: Given the results of the first week since release, the S Rank has been changed to finishing time under 10 minutes. Other ranks remains the same.
- Changes to Nightmare Frozen Ruins of Zahr-Kazaal Drops: The drop rate for elemental elixirs has been decrease and the drop rate for Crystal Spirit Orbs, Crystal Releasing Rings, Eidolon Accessory and Symbol Runes has been increased.
S Rank Chest guarantee drop has been changed to Gold Equipment Restructuring Solution.
A Rank Chest guarantee drop has been changed to Blessed Card Limit Breaker.
Drop amount of Crystal Spirit Orbs and Releasing Rings from S Chests has been increased to 2.
- Gold Equipment Restructuring Solutions will bind the weapon after use.
- Release of New Dungeon: Sanctuary of Eidolons Judgement (Party and Solo Mode)
Challenge once a day some of the latest discovered Gods in our Kingdom, for a chance to win their Key Fragments and Accessories.
Eidolons like Morrigan, Nidhogg and Murasame makes the list. Plus: Nalani, Tanith, Benkei and more!



New Paragon Table: [Angels Edition]
This week's Paragon will be full of celestial creatures.Reach the higher of the Paragon's Sky to unlock Raziel from your Eidolon collection. Keys of Gaia, Fragments, Accessories and Pets from our Divine Gods available for one week.
- Raziel's Key of Gaia, Fragments, Crystal Gear and Accessory.
- Raphael's Key of Gaia, Fragments, Crystal Gear and Accessory.
- Michael and Summer Michael Key Fragments and Accessories.
- Eirene's Key of Gaia, Fragments and Accessory.
- Lucifer's Key of Gaia, Fragments and Accessory.
- Uriel's Key of Gaia, Fragments and Accessory.
- Raziel, Raphael, Michael, Summer Michael and Lucifer Unique Pets.
Thanksgiving Ingame Special Events
Today is a day to celebrate and give thanks. And nothing shows more love than extending a Consumables Promotions: Our current Promotion will last for three more days, until Monday (November 30). Besides the current items on Hot Items, players will also get their regular weekly promo on Friday like always (which will last for 7 days as it should). We will also have a special double experience and specialization experience event, starting today after maintenance and last until next Thursday. Plus, you'll get the chance to farm for a delicious Turkey Buff, that will be available for limited time (during this weekend) in both shops.
New AP Promotions: Angelic Edition


While you get a hand on actual Angelic Eidolons in our Paragon Table, you'll be able to dress up just like them in our Hot Items Special Promo for this week. Raziel's will be the key of inspiration for this fashion promotion, in which her costume set, weapon and wings will get released. Plus, Raphael, Michael, Uriel and Lucifer fashion. Angelic inspired mounts, weapons, and accessories for a Divine looking fashion promo.



New LP Promotion: Abe's Promo


If you have been waiting to include Abe no-Seimei in your eidolon list, during this week you'll finally have the chance to buy his key and fragments in the Loyalty Store. The Ancient Asian Magician will be in the company of other Yokais. Plus, we will have a special pick of our favorite fox inspired fashion and accessories so you can dress the part while you equip your Abe. Including mounts, masks, ornaments, costumes and more!



December's Bonus Mall: Queen of Hearts Release


Fan of fairy tales? We have been used to meet our fictional heroes, but it was about time we got to know a true Villain. Wonderland wouldn't be the same without the extravagant presence of the Queen of Hearts. She will be making her debut on our Bonus Mall this month, in the company of her archinemesis, the little and sweet Alice. Inspired by this magical world, you'll find this month's Bonus Mall filled with FairyTale Books, Eidolons, and Fashion!



Promotions will last for one week and start from November's 27th. The Bonus Mall will be up through all of December, like it usually happens.





New Adventurer Encyclopedia Rewards


We haven't forgotten Christmas is just around the corner. And what a better Christmas Gift we could give you than your very own Treasure Charmers. Save them for a special ocassion! The Adventurer Encyclopedia will be filled with a variety of 1-3 Days Treasure Charms.



New Daily Login Rewards: Christmas Edition


If you're looking to the decorate your house with the Christmas Spirit, this month's Daily Login Rewards will give you the chance. Every day you'll be able to get a special Christmas related furniture, Eidolon Gift, Event Accessory and Christmas Patootie Panel.
New Monster Hunt: December's List
During the cold December weather, we will ask our players to defeat the dangerous bosses inside Nightmare Dungeons. As retribution, you'll get amazing rewards in the process! You can check the full list
on this thread.