​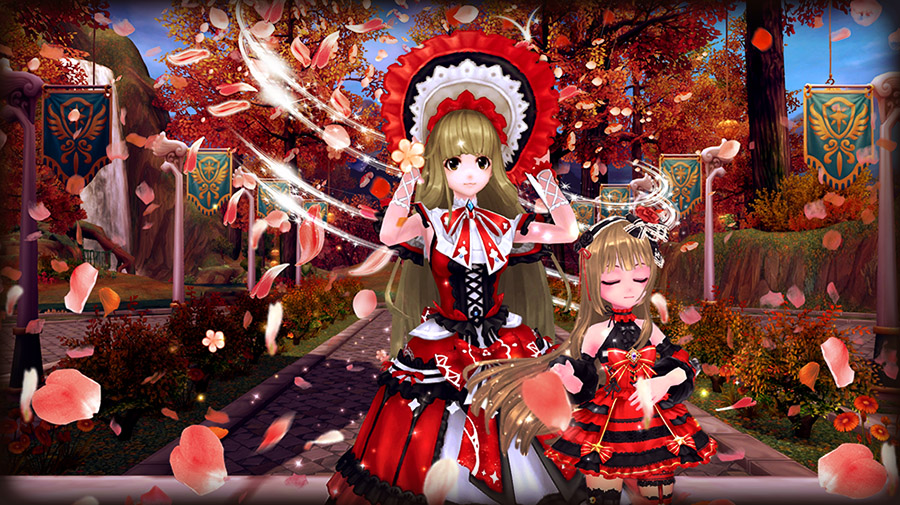 Server Maintenance on October 22th
Patch Notes
New Paragon Table [Yokai Edition]
The paragon Table this week will get his own level of "spooky". Oriental ghosts will haunt the tiers, with the introduction of the ancient magician, Abe no Seimei.
- Abe no Seimei Key of Gaia, Fragments, Gear, Accessory and Unique Pet.
- New Year Succubus's Key of Gaia, Fragments and Accessory.
- Aoandon's Key of Gaia, Fragments and Accessory.
- Shirayuki, Murasame and Zashi's Key Fragments.
- Lantern Shrine and Floating Lantern Mounts.
-
Shirayuki, Murasame, Aoandon and Zashi's Costume Sets.
And more!
New AP Edition: Victorian Style!
Release of two new costume sets: Victorian Dresses for both female and loli characters.
- Victorian Styled fashion: Gothic Lace Dresses, Order of the Rose Costume Set, Maid of the Night Uniform and more.
- Release of Royal Raccoon Mounts.
- Special Pets.
- Gothic inspired eidolons: Such as Pandora, Salome, Elizabeth and more!
New LP Edition: Magick Promo!
The Loyalty Store will get halloween-spooky with magical inspired fashion and dark and naughty eidolons.
- Halloween Zashi, Medjed and Endora.
- Release of Little Witch Academy Uniform.
- Halloween Ghost Mounts.
- Release of Nidhogg's Oath.
- Spooky Fashion and Accessories!
Promotions will change this Friday, October 23th and last for one week. Get ready for our Halloween Events starting next week!