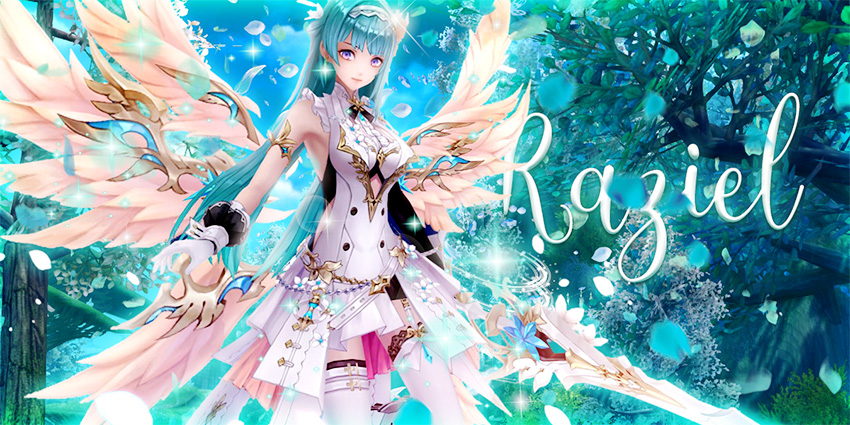 Server Maintenance on 30/09/2020
Aprox Time Duration:

No Eta.
Patch Notes:
Given is the last day of the month, we have moved our usual scheduled maintenance date from Thursday to Wednesday as an exceptional case for this week. As usually for when a new month starts, we will bring changes to Daily Login Rewards, Adventurer Encyclopedia Prizes, and introducing a brand new eidolon to the game!
In addition, we added fixes to Abe no Seimei's Accessory.



New Paragon Table: [Hare of Inaba Edition]


The adorable bunny lolita is inspiration for this week's Paragon Tiers. Her sweet costume for dragonistas will be introduced to the Table in addition to Inaba's Key of Gaia, Accessory, Crystal Gear and Unique Pet. Plus, she will be also the muse for this week's items:
- Hare of Inaba Umbrella.
- Magical Bunny Moons.
- Fly me to the Moon Ornaments.
- Japanese Flower Girl Set.
- Providence Girl Set.
- Blossoming Kitsune Mounts.
- Rabbit Mounts.
- Little Bear Set.
- Bunny Earl Shawl Set.
- Blessing of the Rabbit Ornaments.
And more!
Character Creation Special Event
Let's kick off October with a special character creation promotion! If you are hoping for this month to be a new ingame start, we will give you this week a little help to get you ready.
- In LP Store Account Limit category, players will be able to buy 1 LV85 Boost Card, 1 Name Change Scroll and 1 Character Slot Expansion.
- In the AP Store, you will find these items in the Featured Category, with no buying restrictions. You will only be able to buy them there during this week.
- We will have a double experience special event from Thursday to Thursday.



New AP Promotions: Abe no Seimei Edition


Our wise spiritual monk is coming to the AP Store for the first time. He will be in the good company of other Eidolons, as well as fashion inspired by his unique sense of fashion.



New AP and LP Promotion: Salome Edition


The Lady in Red will also be making a debut with a special edition inspired by the darkest Gods. What a way to start the spookiest of months! Promotion will also include her Costume Set, Eidolons, and spooky fashion!



Octobers's Bonus Mall: Raziel Release


Ready to meet your new Guardian Archangel? Raziel knows every secret in the Universe, and finally she is ready to share them. She will make her debut this month with a Bonus Mall Promotion that will elevate your spirit.



Promotions will be coming early this week! You'll be able to enjoy them from tomorrow (Thursday) and until Friday 9th. The Bonus Mall will be up through all of October, like it usually happens.





New Adventurer Encyclopedia Rewards


Did someone said magic? This month's Encyclopedia Rewards will be fill with spellbooks!



New Daily Login Rewards: Halloween Edition


We have prepare for you a whole set of gifts just by login. This month is clearly inspired by the major event that takes place at the end! Not only you'll try your luck for amazing prizes, but you'll be able to finally get last year Halloween Panels in case you missed them.
New Monster Hunt: October's List
That shield on the Nightmare Time Library Chests won't stop you. Check all the boxes you have to defeat
on this thread.