​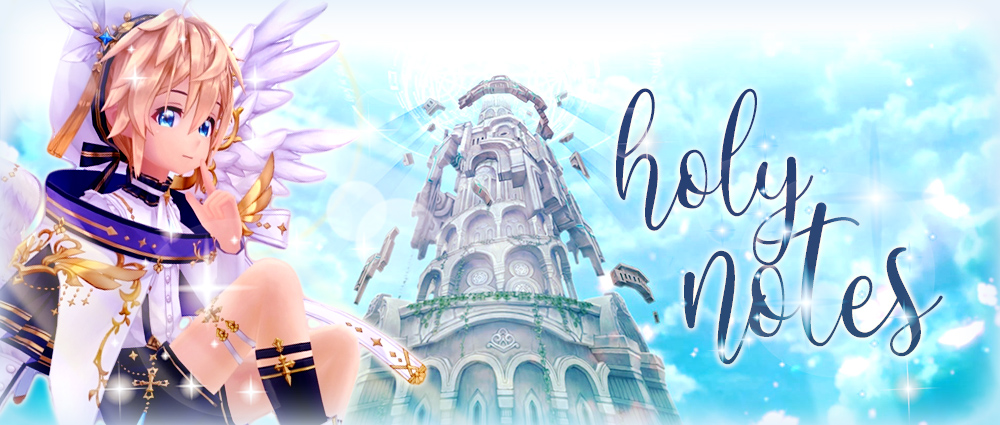 Server
Maintenance on September 17th.
Aprox Time Duration:
Between 1 and 2 hours.
Patch Notes
New Paragon Table [Gothic Ladies]
Things are getting serious on this week's Paragon. With a special fashion edition, we will get ready to play the part of the evil witch. Dark inspired and gothic dresses filled with roses, lace, layers and ribbons. And introducing Salome Set!
- Salome Costume Set and Weapon.
- Persephone Costume Set.
- Elizabeth Costume Set.
- Pandora Costume Set and Weapon.
- Rebel Gothic Costume Set.
- Order of the Rose Costume Set.
- Goethe Classic Dress.
- Magic Spell Books: Enlightment, Extermination, Elemental, Magic Armor, Speed Demon.
And more!
New AP Edition: Angelic Edition
Ready to grow some wings? This week's Hot Items it's all about that angelic vibe.
- Including Raphael, Michael, Ares, Skuld, Eirenne.
- Raphael's Costume Set and Wings.
- New Angelic Light Feather and Devil Dark Feather Shurikens.
- Release of three oathbound pets! the Grandbishop Emma, Wings of Revelation Astyr and the former temple leader, Salesian.
New LP Edition: Strength Edition
If you have been waiting for a promotion worthy of your loyalty, what you are looking might be found this week.
- Discounts in Fortification Scrolls.
- Discounts in Randomizers.
- 120% and 125% Forging Scrolls.
- Fuse Stones.
Promotions will change this Friday, September 18th and last for one week.