​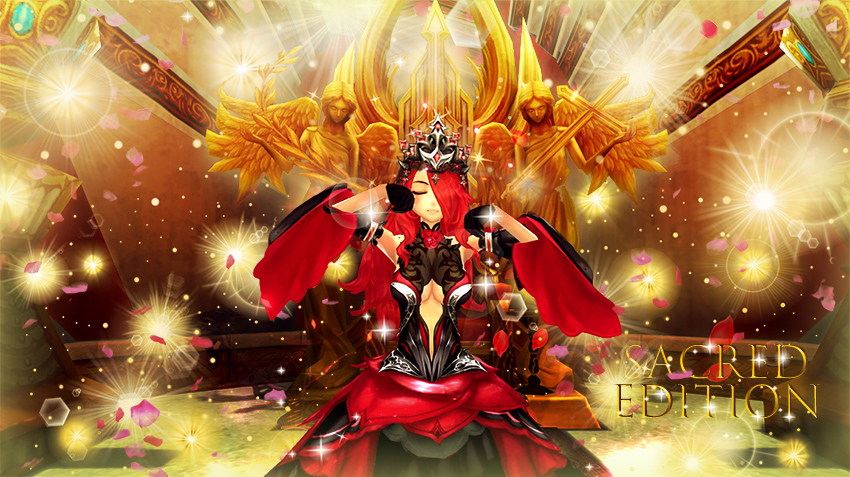 Server Maintenance on August 20th.
Aprox Time Duration:
Between 1 and 2 hours.
Patch Notes
New Paragon Table [Sweetheart Idol Edition]
Turn the music on, because this week's paragon is all about pop. Our Paragon tiers will be filled with adorable costumes to transform yourself into everyone's sweetheart. A lovely music inspired edition including the release of two new dragonista costumes!
- Loli Pop Idol and Loli Sweetheart Idol Costume Sets Release.
-Bunny Speakers Ornaments Release.
-Golden Cesela's Purple Mount.
-Idol Superstar Stage.
-Paparazzi Ornaments.
-Muse key fragments, swings, and costume.
-Yates Speakers.
-Superstar Costume Set.
-Punk Rock Costume Set.
And more!
New AP Edition: Sacred Promo
The AP Store it's getting quite holy on this week's promotion. With a Hot Items of biblic proportions, we will finally see Salome's Costume Set and Costume Weapon live. Including Salome, Raphael, Uriel, Lucifer, Pandora's key of gaia and more.
New LP Edition: Hare of Inaba Promo
Our little bunny girl will make her first time appearance on the Loyalty Store this week. She will surrounded by the nature she loves and eidolons with animal ears: Including Idunn, Hansel and Gretel, Fenrir.
Promotions will change this Friday, August 21th and last for one week.