​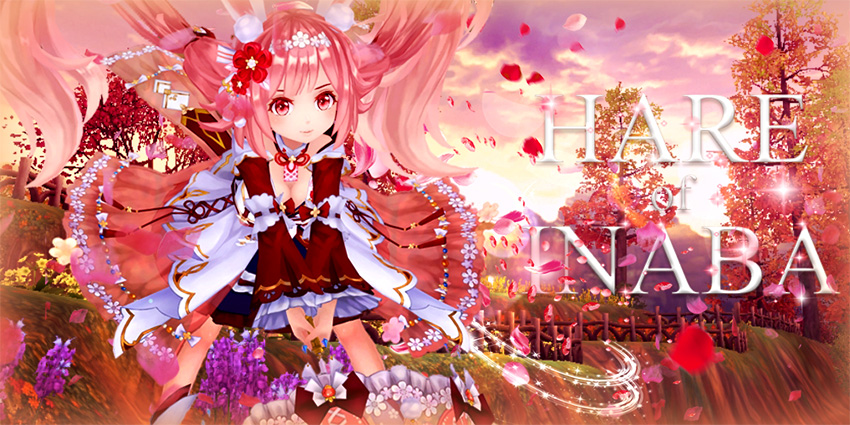 Server Maintenance on August 6h.
Aprox Time Duration:
Between 1 and 2 hours.
Patch Notes
-Fixes to Cleopawtra and Tigerius Caesar mounts.
New Paragon Table [Hare of Inaba Edition]
Our bunny girl is finally joining the random amusement of the Paragon Table. They say a bunny's leg can bring you luck, so there's always hoping right?
- Hare of Inaba Key of Gaia, Accessory and Fragments.
- Iwanaga-hime Key of Gaia, Accessory and Fragments.
- Sakuya-hime Fragments and Accessory.
- Umbrellas.
- Kitsune Cushions.
- Iwanaga and Sakuya Costume Sets.
- Japanese Flower Girl set.
And more!
New AP and LP Promotions: Let's Consu
Players wants consumables and discounts in fortification scrolls, so who are we to deny their wish? This week's promo is the type that makes you grind hard through all weekend and week; the type that makes you repeatedly spam world chat with "promo when" like that would make me work in that shop any faster. So save your megas, save your breath, and wait until friday to see the wonders of this week's promotion that will include scrolls, fusion stones, randomizers, and more! Mana stones? Not to crush your heart, but not so much...
Promotion will change this Friday, August 7th and last for a week -as usual- even if you beg.
Exciting News (and upcoming content!):
A new class has just arrived this week to TW, so it's time for us to start working seriously. Our beta will start next week, and we expect the Whip release through this August. The new class adition will also include class changes to Shinobi, Guardian, Crusader and Bard (you can investigate more about those in our discord).