​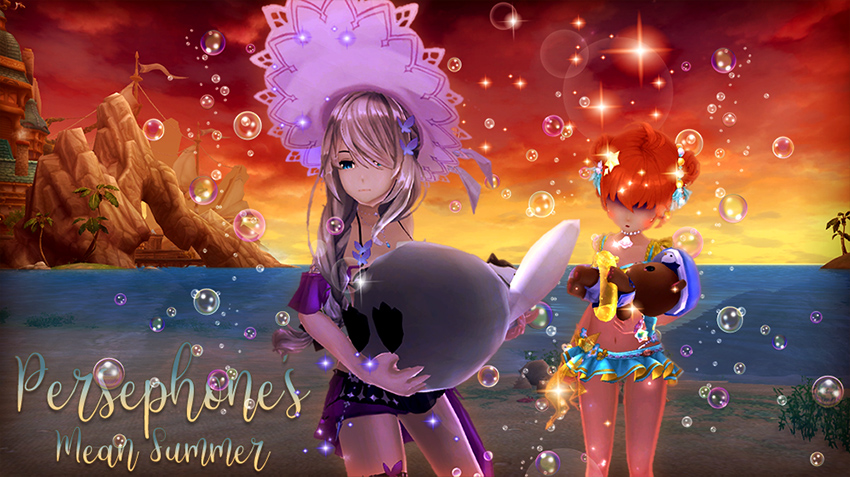 Server Maintenance on 30/07/2020




Aprox Time Duration:

No Eta.



Patch Notes:


- Fixes to Legendary Battles:
Achievements now display in the list.
Exit added from both instances.
Lucky Flower Girl Reward added to the Exchanger.
- Fixes to Zahr-Kazaal Mount Model.
- Fixes to Summer Persephone Pet and Collection Bugsplat.



New Paragon Table: [Forest Ornaments Edition]


We will end the month in a high note: flying up to the sky with our ornaments edition Paragon. If you are going for a spring look, in here, you will find everything needed to decorate your back.
- Release of Elven Jeweled Wings and Elven Gem Wings.
- Super Fashion Enchantment Cards - Back.
- Premium Fashion Enchantment Cards - Back.
- Advanced Enchantment Cards - Back.
- Nightflower and Daylight Wings.
- Sugar Crystal and Dream Crystal Wings.
- Ethreal Crystal Butterfly Wings.
- Wings of Blossoming and Wings of Flower.
And much more!



New AP Promotions: Salome Edition


The lady of the crazy look will land on our AP store for this week's special hot items. She, her bags including her accessory, her unique pet and the release of her crystal gear. The promotion will include: gothic fashion to dress alike the beautiful Salome. Dark Mounts to stay in style. A lot of red and black in costume weapons and accessories. And of course, the company of other Goddesses that look just as evil!



New LP Promotions: Raphael Edition


Have you been waiting for this little angel? Its finally the time for his release! Raphael's Key of Gaia, Fragments, Costume and Wings will debut on our Hot Items and will be available for a week. On the opposite to the AP Store, the LP Store will look more angelic than ever. With feathers included to raise up, divine costumes, and angelic eidolons (even fallen angels). Michael, Eirenne, Uriel and Lucifer also in store.



August's Bonus Mall: Summer Edition


Gorgeous Persephone is tired of looking so gray. So she put up her bikini and headed to the beach. Of course, a beach day is not the same in the company of Persephone. She might enjoy hurting others -penguins included- more than the sand and the waves. Summer Persephone will be release in the Bonus Mall and stay there through all August. Plus, we will see the release of the Dragonista Costume Weapons and Swimming Suit. Other Summer Eidolons will also join! Summer Michael, Nidhogg and Alucard will make the real beach party.



Promotions will change this Friday 31th and they will last for seven days, until August 7th. Bonus Mall Promotions will be available through all August, like always.





New Adventurer Encyclopedia Rewards


For this month's adventurer encyclopedia rewards, we will focus on experience. If you need a boost, we have you covered, with premium and super experience cards, pink sprites, 1 day and 7 day stars, and enlightment spells.



New Daily Login Rewards: Randomizers 2.0


Another month, another chance to try your luck. This time, with dazzling mount reshuffle stones, golden weapon scrolls restructuring solutions, and more!
New Monster Hunt: August's List
Time to check the new Revelations. You can see the full details forAugust's challenge on
this thread.