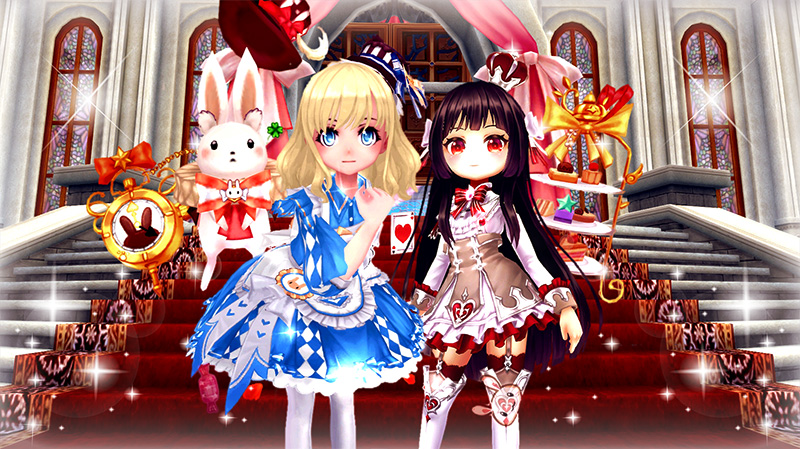 Server Maintenance on July 23th.
Aprox Time Duration:
Between 2 and 3 hours.
Patch Notes
-
Fixes to Battle of Loyalty:
the instance should work correctly new, with monsters and achievements added.
-
Fixes to Battle of Oath:
achievements added.
-
Fixes to Zahr-Kazzal's Polar Core:
Correct drop added.
- New Instances Additions: Legendary Battles
The new instance challenges can be accessed through Navea, with the <Legendary Training Officer> Oliba (X: 786 Y:554)

. He will have two available quests for you, that will teleport you to two different challenges. Follow the instructions and complete them to win some amazing rewards! Oliba's exchanger will allow you to win an Oathbound: Cute Simon pet as appreciation of your hard work.
New Paragon Table [PvE Edition]
This week's Paragon Table is something most players have been probably waiting for. Important consumables that will aid you with your experience, grind and loot.
- Superior, Premium, Advanced and Intermediate Treasure Charms of different durations (1 day and 3 days charms)
- Swift Body, Hurricane Pace and Light Illusion Steps.
- Mapo Tofu and Azurian Grilled Meat.
- 5-Slot, 10-Slot, 15-Slot and 20-Slot Backpacks.
- Pink Sprite (3 Days).
- Super, Premium, Advanced and Normal experience and mastery experience cards.
- 24 hours and 7 Days Exp Crystals.
- Eidolons's Gifts Bufss.
And more!
New AP Promotions: Wonderland Edition
Get ready for a magical tale in the AP Store. On this week's edition of our Hot Promos, we will have all kind of fairytale-related items: Fairytale Book Mounts, including their golden exclusive versions. Elegant and royal Costumes to feel like a true Princess. Magical inspired costume weapons and ornaments, such as Afternoon Tea, 5'o Clock, Lady and Gentleman Yates, Strawberry Snack Rabbits.Marmalade Spoons, Bunny Arrows. And the release of Meteor and Charlotte Pets in store!
New LP Promotions: Music Edition
The Loyalty Store will get faily trendy on this week's Promotion! Including the release of the Punk Rock Costume and the Gothic Costume for females. Cesela's purple mount and 3rd evolution Costume Set. Muse, Uriel and Cesela among other Gods!
Promotions will change this Friday, on July 24th, and last for one week