​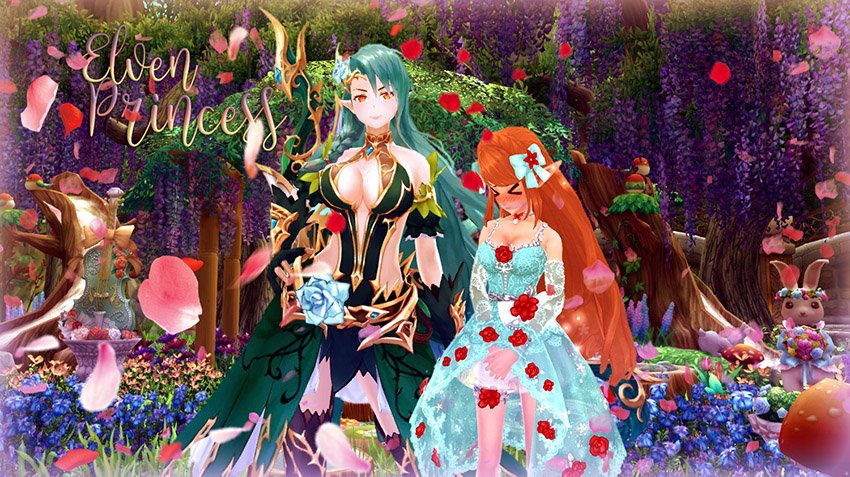 Server Maintenance on July 16th.
Aprox Time Duration:
Between 2 and 3 hours.
Patch Notes
-
Fixes to Battle of Loyalty.
New Paragon Table [Lady of the Sea Edition]
Can't deal with the hot weather? This week's Paragon Table will feel as a breeze of fresh air with our ready-to-sail special table. Inspired by the sea, fashion and eidolons that are beach friendly to start on a summer adventure.
- Lady of the Sea Costume Set Paragon's Release to look like a mermaid.
- Water Guns Paragon's Release so you don't have any excuse to prevent you from finally creating that Grenadier.
- Pearl and Coral Lances in case you are not up to the challenge of using a Grenadier.
- Sailor Fantasy Costume Set
- Seals Mounts, including the golden exclusive version.
- Kingyo-hime costume set for dragonistas.
- Golden Fish Umbrellas.
- Otohime Key Fragments and Accessory.
- Kingyo-hime Key Fragments.
- Refreshing watermelon slices and juice.
And more!
New AP Promotions: Elven Princess
This week's Hot Items will see the release of the Elven Princess of our dreams. The gorgeous Eltin will appear, in the form of a pet. Are you ready to plea your oath and bound to her? Eltin gives 5% MOV SPD, PEN +2%, and a 5% chance to chant the Elven Prayer, that increases the target's damage taken from all elements. Together with Eltin the little Thumbellina will appear, same as Sif, Hebe, Demeter and Blue Bird for a special forest edition of our hot items. Wings, fashion, and mounts for a magical vibe that connects you with nature.
New LP Promotions: Mechanical Edition
On the Loyalty Store we will get a special promotion devoted to the clockworks mechanics of Azuria. Including fashion, mounts and eidolons for a robotic feeling! Promotions will include the loyalty release of the "Super Star Costume", magnetic hover backpacks, electric swords, tech shurikens, among other goodies. It will also include our tech goddesses; Hermes and Kusanagi. The mecha God, Kaiser Zeta. Our princesses of destiny: Urd, Skuld and Verdandi. And the time-god, Chronos.
Promotions will change this Friday, on July 17th, and last for one week