​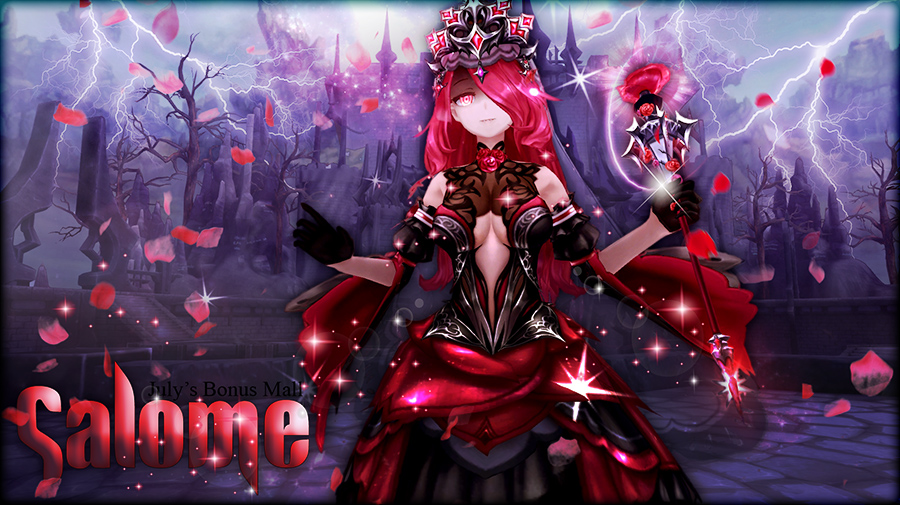 Server Maintenance on 25/06/2020




Aprox Time Duration:

No Eta.



Patch Notes:





New Paragon Table: [Raphael's Edition]


Angels will be falling from the sky to the top tier of our Paragon. If you are lucky enough, they will also fall in your cart! On this week's Paragon Table, the Golden Boy will make a much awaited Paragon Debut.
- Raphael's Key Fragments and Accessory.
- Raphael's Crystal Gear.
- Raphael's Costume Set for Dragonista.
- Raphael's Sacred Wings.
- Michael's Key Fragments and Costume Set.
- Amgelic inspired ornaments: Six wings Angel and Demon Wings. Feathers of the Devil Angel and the Holy Succubus.
- Angelic inspired head accessories, including Angelic Halo and Winged Hairpins.
And much more!



New AP Promotions: Fluffy Edition


On this week's Hot Items, nothing can be more hot than the warm given by fluffy animals, companions and fashion. We will have an adorable edition of our AP weekly promotions with Hare of Inaba at the center stage. The cute little and pink bunny will make her AP debut, including her Keys of Gaia, Fragments and Gear! Plus, two new cute, fluffy and fat mounts will see the light of day: the release of the Travelling Mouses, cute jumping mounts that are ready for a long journey. Promotion will be completed with other adorable Gods, ornaments and fashion.



New LP Promotions: Children Play


The Loyalty Store will be filled with cute fashion for little girls and inspired items by the most playful times. Lolita Eidolons: Including Iwanaga-hime, Sakuya-hime, Snow White, Fenrir and more. Costumes for Dragonistas: With the LP debut of the Japanese Flower Girl Kimono, the Fluffy Ram Costume Set, the Little Bear Costume Set and more. The release of the Tea Party Ornaments, completed with Fat and Furry Doge Ornaments, Yates Ornaments, Snack Rabbits and more. Cute Simon, Izzy and the Lucky Flower Girl will also be included!



May's Bonus Mall: Salome Release


Don't lose your head over this month's Bonus Mall Promotion: Princess Salome will make her debut in our Bonus Mall and will be available through July. Her red eyes and hair and her menacing look will surely help you to seduce or destroy your enemies. She will be in the company of Dark, Bloodthirsty Goddesses such as Pandora and Elizabeth. And to keep them all please, we will also fill our Bonus Mall pages with formal attires with a dark twist.



Promotions will change this Friday 26th and they will last for seven days, until July 3rd . Bonus Mall Promotions will be available through all July, like always.





New Adventurer Encyclopedia Rewards


On this month's adventurer encyclopedia prizes, we will rewards the hardcore farmers with a special fortification edition. Superior and 30th order scrolls for Accessories, Armor and Weapon will be available. (Keep in mind Adventurer Encyclopedia Rewards changes with maintenance. In order to still receive June's Prizes, you will have to claim them before maintenance).



New Daily Login Rewards: Randomizers


The world of Aura Kingdom can look quite devastating without some luck. In order to help you test yours, we have a prepared a special Daily Login Edition filled with all different kind of randomizers!
New Monster Hunt: July's List
Through this month we will reward you for challenging some of the new dungeons in the game. You can see the full details for July's challenge on
this thread.
Double Experience Event:
Let's welcome the summer and end June on a high note! From this Friday and until next maintenance, we will have double experience enabled so you can start planning your summer and level up your characters like there's no tomorrow.
Upcoming Content:
our Fashion Trend Report for July will be changing next week. Missing Revelations Dungeons will be coming very soon, together with the missing challenges for Demon King Fantasies and Eidolon Rumors.