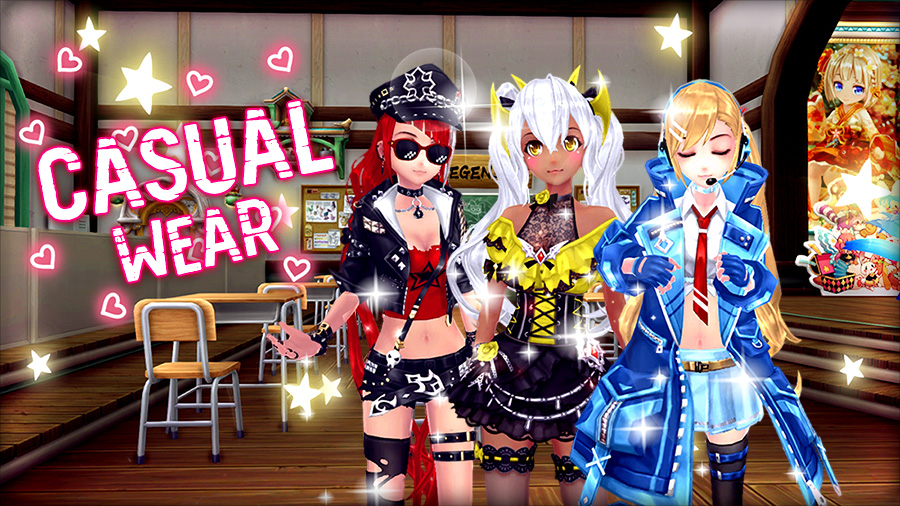 Server Maintenance on June 18th.
Aprox Time Duration:
Between 2 and 3 hours.
Patch Notes
-

Fixes to Oathbound, Taloc Pet:

The pet now shows the right model.
- Fixes to "Demonic Temple of the Twilight Blood Lord" missing achievements.
- Fixes to SLV15 Golden accessories missing set bonuses.
-
New Time Library (Party) Floors Addition:
On today's maintenance, we added to the game Floor 4th, 5th and 6th for Time Library Party Mode. This also includes the addition and drop to the game of new Golden Gear.
New Paragon Table [Costume Weapons Edition]
On this week's Paragon Table we will devote ourselves to the power of Costume Weapons. Those that masquerade what ever model you might be using and make look your weapon as something out of this world. In most cases, even not as a weapon at all.
- Golden Costume Weapon Fusion Scrolls: Because what is life with an orange weapon after all.
- Golden Golden Costume Weapon Restructuring Solutions: In case you didn't got it right at the first attempt, because who does.
- Super Fashion Enchantment Costume Weapon Cards: Just like Premium ones, just with more stats.
- Premium Fashion Enchantment Costume Weapon Cards: Just like Super Cards, but the poor version.
-
New
Serena's Dream Bows: Imagine two bunnies humping your bow.
- Ocean Lances: Those shiny new lances you couldn't afford from the AP Store not long ago.
And many, many more costume weapons but instead of list them all... You'll have to wait and see them for yourself!
New AP Promotions: Casual Wear
Introducing to the game not one but two casual looking female (not surprise there) costume sets: The Rebel Gothic Costume Set and the Punk Rock Costume Set. This week Promotion will be all about making you look as a Super Star! So if you enjoy casual clothes in AK, this promotion will be just the right fit for you.
New AP and LP Promotions: Eidolons Madness
No matter which time of the year, there's one thing players never forgets: They want Rings of Oaths. So, why not pleasing the crowd for once? If you are struggling to catch up with the enormous world of Gods that will allow you to afk while they do all the hard work, this week will be crutial in your game development. Eidolons Keys of Gaia and Fragments (of varied procedence) will arrive and distribute between the two stores. Fashion Accessories, Crystals, Pets, and even Costumes inspired on them. Rings of Oaths in both stores, and at a promotional price in our AP Store. Mana Stones in both Stores. Eidolon Intimacy. Rerolls. And did I said Rings of Oaths?

Promotions will change this Friday, on June 19th, and last for one week.