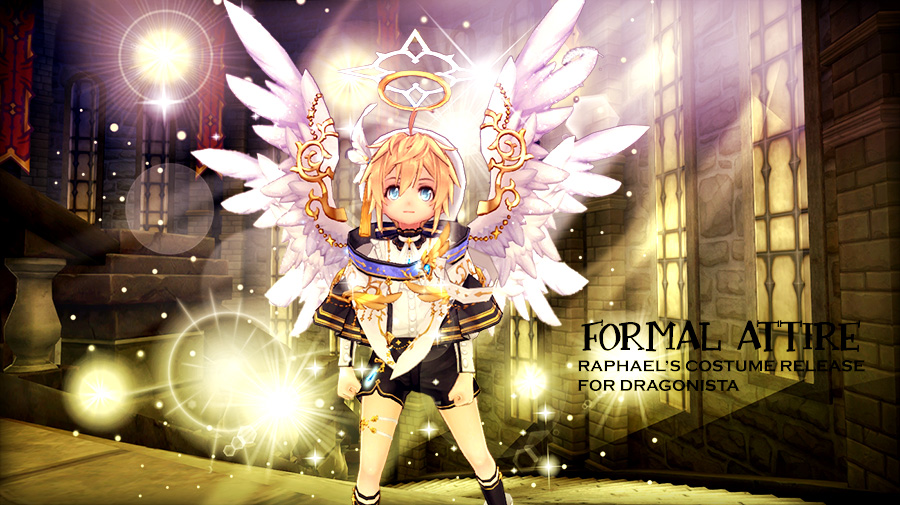 Server Maintenance on June 11th.
Aprox Time Duration:
Between 2 and 3 hours.
Patch Notes
-

Fixes to "Stay at Home" Quest:

In case your quest is stuck, players will be able to abandon it now.
-
New Dungeon Addition:
"Demonic Temple of the Twilight Blood Lord"
Fight Euronyme and his minions on this brand new Lament-type challenge. The new dungeon can be accesssed through Sacred Valley (entry at Aurora's Temple).
On this new dungeon you will find the drop of SLV15 Golden Accessories.
New Paragon Table [Winter Break Edition]
Let's get a break from the summery weather with this week's edition of our Paragon Table. Including fashion, mounts and adorable companions! If you decide to take a stroll in the snow, this week's Paragon will have everything you need.
- Christmas Amaterasu and Muse Key Fragments and Accessories.
- Fat Yeti Pet.
- Winter Furry Kimono Set.
- Warmth Cushion Mount.
- Christmas Alice and Snow White Key Fragments.
- Andrea's Costume Set, Weapons, and Key Fragments.
- Ski Penguins.
And Much More!
New AP Promotions: Formal Attire
Are you ready for Church? This week's AP Hot Items will include the release of a BRAND NEW dragonista costume that looks like nothing you saw before. So let's trasnform ourselves into cute and pure little boys! The Promotion will be filled with elegant, classic, and formal attires. And friends, too! Including the golden proffession boy, Amber, and the release of the most elegant gals out there: Lianne Riverwalker. A royal promotion, worthy of Kings and Queens: Including such as Persephone, Blue Bird, and more!
New LP Promotions: Magic Night
The Loyalty Store will be far less sacred and much more mysterious. With the release of Bastet's Costume Set in our Hot Items, we will get into a night of mischievous. Bastet, Medjed, Halloween Medjed and more will join us in this night of spells. And magic spells there will be too! Including all king of spell books to help you farming, and the charming company of a helpful witch, Kittana.

Promotions will change this Friday, on June 12th, and last for one week.