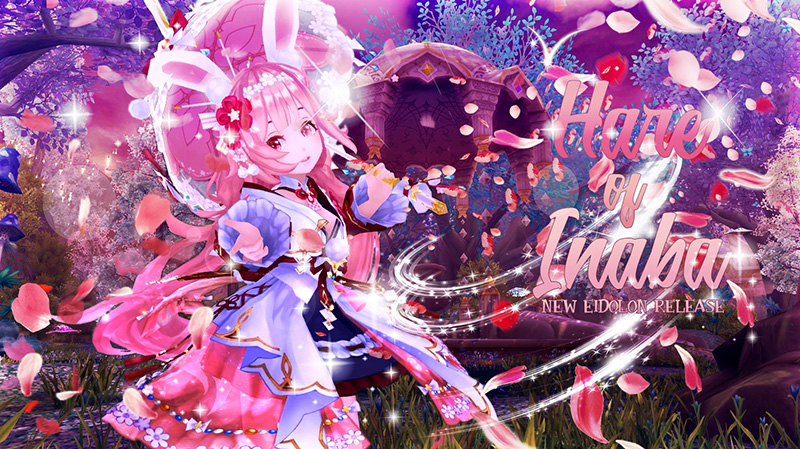 Server Maintenance on 28/05/2020




Aprox Time Duration:

No Eta.



Patch Notes:





New Paragon Table: [High Tech Edition]


On this week's Paragon we will fast-forward to the future using the most advanced technology. Including costumes that will tweak your notion of time, high speed mounts, and futuristic costume weapons.
- Hermes's Key of Gaia, Fragments and Accessory.
- Release of High Tech Shurikens.
- Chronos, Urd, Kaiser Zeta and Kusanagi Key Fragments.
- Chronos's Evolution Costume Set.
- Urd's Staffs, Time Magic, Staff of the Universe, Sand and Time Hammers.
- Hover Backpacks.
- Hover Mounts and Motocycles.
- Mechanical Bow, High Tech Lance and Magma Mecha Gloves.
And much more!



New AP Promotions: Angelic Time


Raphael will be descending from the sky into our AP Store. On this weekly limited promotion, you'll be able to catch up with your Eidolon collection and grab the most holy shota of them all. Including a large collection of ornaments, Eirenne, Michael, and Skuld, among other angelic and divine inspired items.



New LP Promotions: The Guardians


On this week's LP Promotion, all of our cardinal points will be covered. North, South, West and East all have their Guardians and we will see them in the Loyalty Store: Including Genbu's Key of Gaia, Fragments, Accessory and Gear. Seyriuu, Byakko and Vermillion will also join! The LP Promotion will be crowded with armor-type and asian inspired costumes, so you can become a guardian yourself.



May's Bonus Mall: Hare of Inaba Release


Have you heard Hare of Inaba's myth? This little rabbit is both a sign of good fortune and guidance. She will show us the right way to our Bonus Mall with her release this Friday. Like always, the Promotion will include her key fragments and special bags! And all kind of adorable and fluffy items will join.



Promotions will change this Friday 29th and they will last for seven days, until June 5th . Bonus Mall Promotions will be available through all June, like always.





New Adventurer Encyclopedia Rewards


Do you need some extra mana stones? Look no further! If you need to upgrade collection, the Adventurer Encyclopedia will be of help, with a full stack for you to claim. More reason for farming!



New Daily Login Rewards: Upgrade Edition


Mostly devoted to our newbie players, if you are struggling to catch up, you'll get an extra hand this month just by getting in. 30th Order and 20th Order Fortification Scrolls. Superior and Advanced Fortification Scroll. Fragments Scrolls. Loyalty Points. 1*,2*,3* and 4* Equipment Fusion Stones.



New Monster Hunt: May's List


June's Challenge is all about good fortune. Win extra treasure charms for your farming and unlock the Server Buffs! You can read more details about this month's challenge on

this thread.