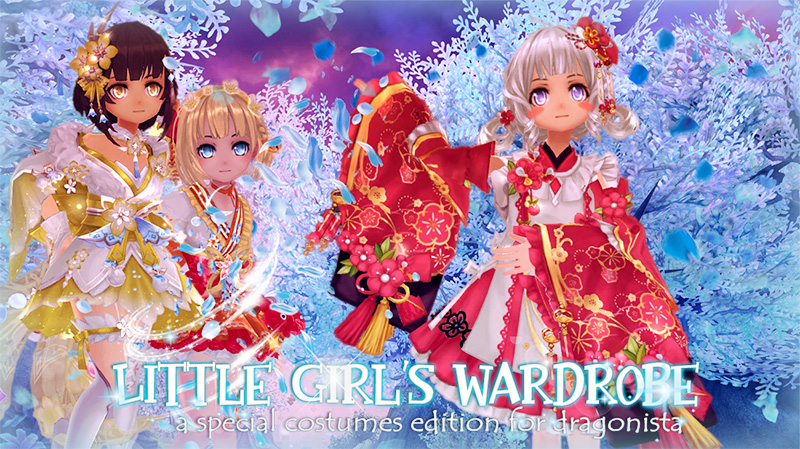 Server Maintenance on 14/05/2020




Aprox Time Duration:

Between 2 and 3 hours.



Patch Notes:





New Paragon Table: [Super Star Edition]


Are you craving for some live entertainment? There's no restrictions when it comes to shows in Azuria. On this week's Paragon Table you'll be able to transform yourself into a real Super Star!
- Super Star Costume Set
- Galaxy Mounts including the Golden Exclusive Version
- Muse Key Fragments, Costume, Swings and Yates Speakers.
- Electronic Singer and Sweetheart Diva Costume Sets.
- Stages Mounts, including the Golden Exclusive Version
- Korean Backup Dancer Costume Sets
- Kitty Rockstar Costume Set
- Idol Microphones and Electric Guitars
- Uriel's Guitar and Fan Costumes
And more!



New AP and Promotions: Little Girls Edition


Lolis will take the center of the stage on this week's promotions! From a full collection of costumes for Dragonistas, to little eidolons and pets.

- In the AP Store we will release the "Japanese Flower Girl" Costume set for Dragonista AND the full dragonista costume set released to this date. Including the release of the Flower Girl Oathbound pet, Cute Izzy and Simon.
- In the LP Store we will release Thumbellina's Key of Gaia, Fragments, Pet and Accessory. Together with a special blossoming, sweet edition of items inspired by springs. Including Eidolons, Fashion and Mounts!

- Double Experience event ended today.
- Prepare yourself for next week's Eidolon Skill Upgrade Content Release!