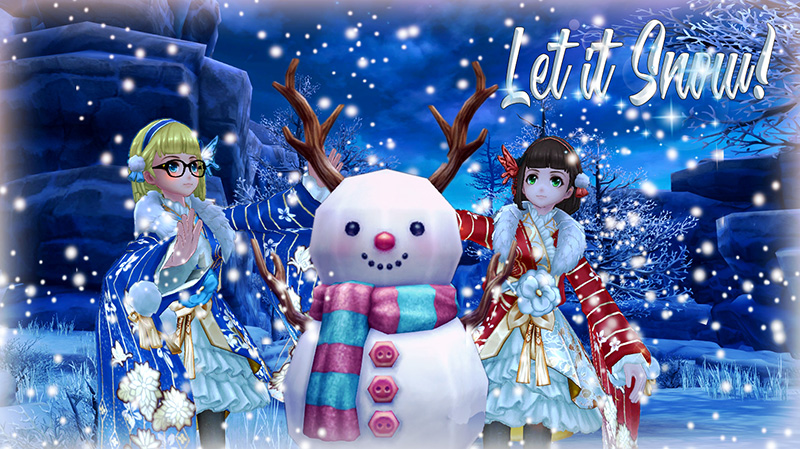 Server Maintenance on 07/05/2020




Aprox Time Duration:

Between 2 and 3 hours.



Patch Notes:





New Paragon Table: [Dessert Edition]


If you are having problems to control what you eat during quarantine, today's paragon won't do you any favor. Because ehis week's Paragon Table is getting sweeter than ever. Inspired by the most tasty items in our Kingdom, you will surely want to grab a bite.
- Release of Marmalade Spoons.
- Bunny Lolita and Playboy Bunny Costumes, to serve those desserts!
- Wonderland Guns and Wonderland Costume Set for Dragonista.
- Food Trucks and Dessert Carts.
- Alice in Wonderland Fairytale Book.
- Waiter Costumes.
- Sweet Maid Cafe Uniform.
- Snack Rabbits.
- Cream Mixers.
And more!



New AP Promotions: Furry Winter Edition


While the north hemisphere is getting ready for the warmth weather and the beach strolls, the south hemisphere is starting to get a freezing breeze. But Azuria is the place where all weathers live together! In order to celebrate the most chilling days, this week's AP Promotion will give us cozy mounts, furry costumes, and snow lovers Eidolons. Including the release of the Winter Furry Kimono and the Warm Fox Cushions, so you can surround yourself with soft fur.



New LP Promotions: Catching Up!


When asking players what they will like to see in Our Loyalty store, one opinion seems to be reiterative: I have some catching up to do. Either is by your Eidolon Collection, your Fashion Collection or your stats, we will give you a hand this week. Including older eidolons and costumes and a special 50% discount in randomizers, you won't have any excuse to stop farming.



Promotions will change on May 8th and last for one week, until May 15th.



- Given the inconveniences we had this week, we decided to give you one more week of double exp so you can catch up too!
- We are still monitoring the server's performance and plan to add a few more changes that will help with making dungeon farming more smooth. The problems that were affecting your colldowns, crashing the game, and other abnormalities should have been all solved with yesterday's emergency maintenance. (This include daily ap, guild creation, problems to login characters, etc)
- Our next content update will be the Eidolon's Skill Upgrade. We expect to have it working in about 2 weeks from now.