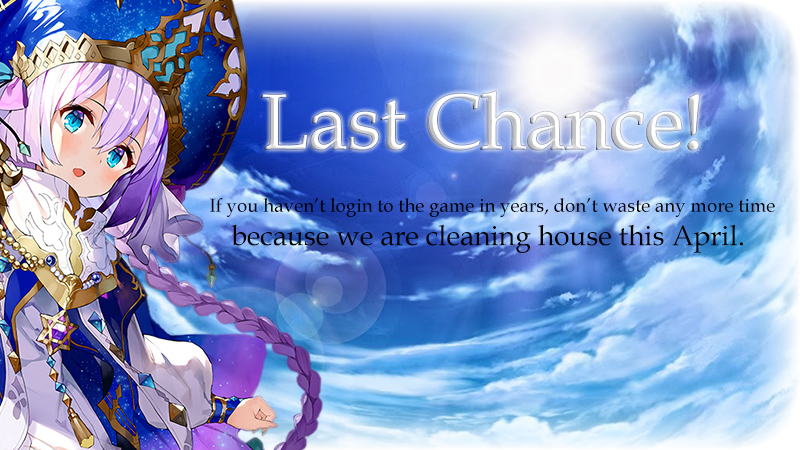 Changes announced for April's 30th Maintenance



Hello Azurians! This is a very important announcement. In order to improve all of our player's gaming experience, we have decided to move into a better host. This change will take place next Thursday, on April 30th. The server location will remain the same (EU based) but we will move into a fresh, just installed, newer and better equipment.

Given our six years running, this also means our database has taken quite large proportions. In order to improve the server's performance and provide a better experience for you all, we will be taking quite some drastic measures that will include removing from the database inactive accounts.

During next Thursday's maintenance,

all accounts that haven't login from the date of our server release (on February 15, 2014) and until December 31 of 2017 will be removed from our database.

All acounts created after that date will remain untouched. This give all of our current and older players time to login their inactive accounts

until next Wednesday, April 29th 2020

(all day included). Accounts that haven't show any type of activity between the given period

won't be able to access the game anymore after the maintenance.



This also means next week's maintenance will be a particularly long one, but we will keep you updated during the week like always. In the midtime, if you have any friends that might still be able to come back, do spread the word.

Thank you all for your continuos patience and support.