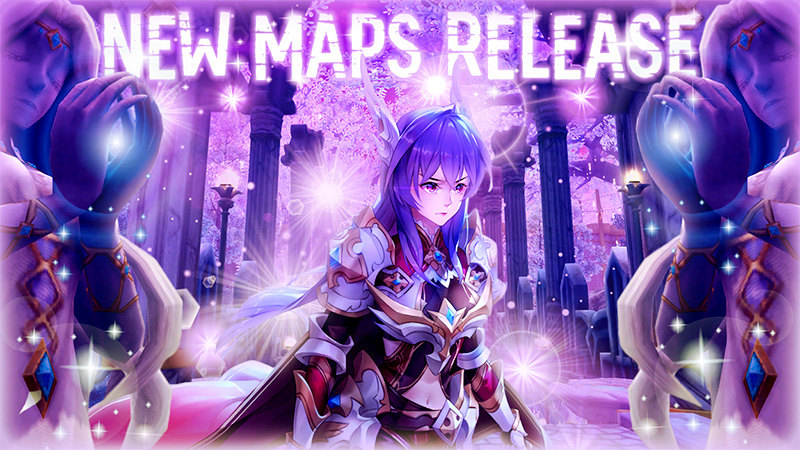 Server Maintenance on 23/04/2020




Aprox Time Duration:

Between 2 and 3 hours.



Patch Notes:


-

New Maps Release:

Addition to the game of two new SLV.10+ Maps "Rainbow Falls" and "Silent Ridge"
- New Level Cap at SLV20
- Addition of Two New Dungeons
- Including New Main Quest Line
- Including New Archeology, Gathering, Fishing and Cooking (New Archeology spots, foods, Fish Kings, etc)
- Including New SLV15 Gold Weapons
- Including New Experience Curve from SLV3 (according to TW's current official curve)



New Paragon Table: [Asian Traditional Edition]


On this week's Paragon Table we want to invite you to a little festival. Including traditional attires, dishes, decorations, and more!
- Traditional Miko Costume Set.
- Custom Jade and Sapphire Clouds Ornaments.
- Kingyo-Hime and Layered Sakura Costume Set.
- Sakura No Hana Costume Set.
- Under the Moonlight and Fly me to the Moon Ornaments.
- Mapo Tofu and Azurian Grilled Meat.
- Lunar Eidolon Card Packs.
- Grilled Octopus and Festive Noodles.
- Diao Chan and Alucard's Gifts.
- Dumplings.
- Tanuki Pets.
- Furnitures.
And more!



New AP and LP Promotions: Leveling, Farming and Upgrading!


During this week we will have a special AP and LP Hot Items devoted to help you out on this new chapter of our adventure.
-

Experience Items:

XP Cards, XP Consumables, Sprites to help you with your level rush!
-

Fortification Items:

Ready to try on your new weapon? We will help you upgrading it with a 50% scrolls discount!
-

Upgrade Items:

We will also help you get to 5* stars quickly with our fusion stones special! And if you are still missing some crafting to do, enjoy our forging scrolls with discounts!
-

Treasure Charms:

It's not all about leveling, getting those new weapons is also really important. Take the max out of those treasures with our special treasure charms discounts.
-

Consumables:

Do you need some help to move faster and hit harder? Increase your stats with our consumables special.
-

Kittana Pet in both stores:

Did you missed the little witch last October? Kittana will be in both AP and LP Store so you can get that extra experience at this time of need.



Promotions will change on April 24 and last for 7 days, until May 1st.



- On next week's maintenance, as the last day of the month, we will include the New Adventurer Encyclopedia Rewards, Monster Hunt Goals, Daily Login Prizes, and the angelic Eidolon Raphael for our Bonus Mall.