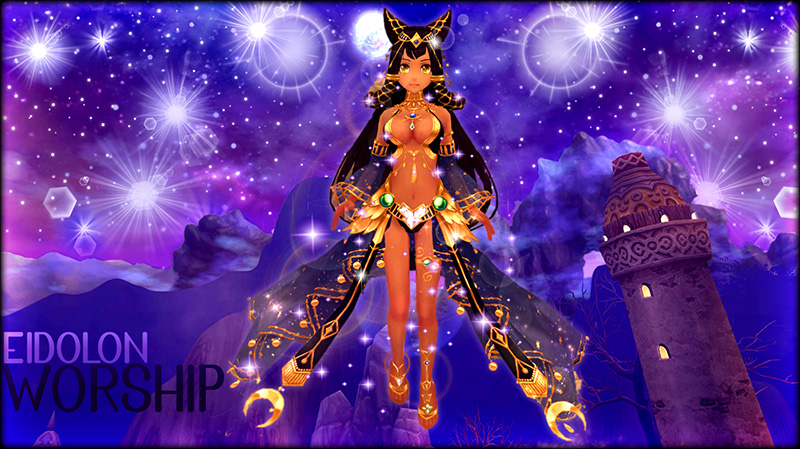 Server Maintenance on 16/04/2020




Aprox Time Duration:

Between 1 and 2 hours.



Patch Notes:





New Paragon Table: [Formal Fashion Edition]


If you are looking to step up your dressing game, during this week's edition of our Paragon Table we bring to you a full variety of costumes that will give some category to your closet. Elegant fashion, filled with embellishments, decorations, and that luxurious vibe needed to make you look like an actual land lord.
- Order of the Rose Costume Set Release on Paragon.
- Lady and Gentlemant Yates Ornaments.
- Nebular Pony.
- Commander and Captain Costume Sets.
- Aristocratic College Uniform.
- Lace and Ribbons Set for Dragonista.
- Elegant Palace Dress, War Coat, Goethe Classic Dress.
- Knight, Senior and Lady Lama.
- Maids and Dapper Costumes.
- English Gentleman Sparrow.
- Gentleman and Maid Kitties.
And more!



New AP and LP Promotions: Eidolons Worship Edition


At times of crisis we pray to our Gods. In the case of Aura Kingdom, we pray to our Gods to finish our collection. If it's stories or your album it doesn't matter: this week has something for everyone.
-

Eidolons Keys of Gaia and Fragments Special:

Both stores will fill their Hot Items Pages with different Eidolons, including some of the latest releases and older eidolons too.
-

Eidolons Fashion:

Costume sets inspired by the Gods, including the release of Bastet's Costume Set on our AP Store.
-

Eidolons Accessories:

Pets, mounts, wings, weapons.
-

Eidolons Consumables:

Discounts on Eidolons Rerolls in both stores.
-

Eidolons Evolution:

Evolutionary Beads and Rings of Oath in both stores. Special 2x1 in AP.



Promotions will change on April 17 and last for 7 days, until April 24.



- Nurse Joy has been removed from the game. Players with pending quests will be handled next week.
- We are preparing for our big content release and everything is looking good so far for our eta. It is very likely new maps comes this April 23th, but we will keep you updated in any possible changes.