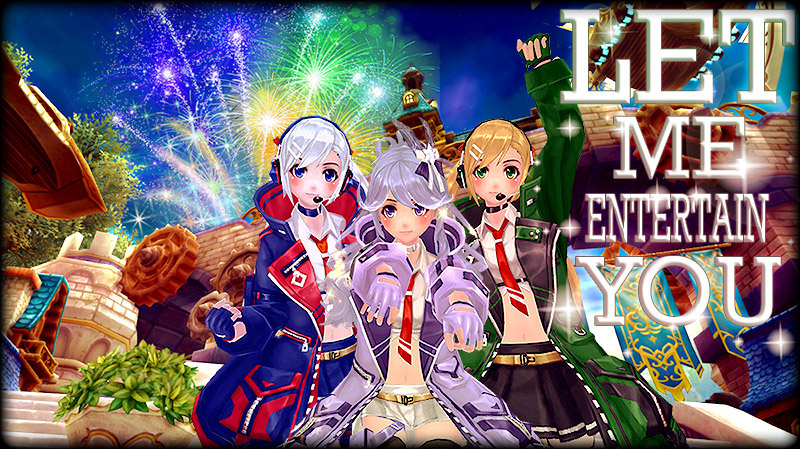 Server Maintenance on 09/04/2020




Aprox Time Duration:

Between 2 and 3 hours.



Patch Notes:





New Paragon Table: [Asian New Year Edition]


On this week's Paragon Table you'll have a chance to grab some of the best looking asian inspired costumes that you might has been missing from the game, including also ornaments and mounts.
- Chinese Swordwoman Costume Set release on Paragon Table.
- Sakura No Ryu Costume Set release on Paragon Table.
- New Year Succubus's Key Fragments and Accessory on Paragon Table.
- Forever Wife and Tianhu Emperor Costume Set.
- Foxes.
- Dogs.
- Madame Butterfly Costume Set.
- Sakura Winter Costume Set.
- Year of the Rat and Sacred Cheese Ornaments.
- Dragon Pets.
And more!



New AP Promotions: Entertaintment Edition


Since we cannot assist any live festival at the moment, we will bring the festival to you. A special AP Promotion that will include performances, delicious dishes, and stylish rides.
- Release of "Super Star" Costume Set.
- Release of "Bunny Lolita" Costume Set.
- Release of Wonderland Guns.
- Wonderland Costume Set for Dragonista.
- Maid Costumes.
- Stages, Food trucks, Dessert Carts.
- Snack Rabbits Ornaments.
- And our ultimate performer: Muse! among other goodies.



New LP Promotions: Ride with style


The Loyalty Store Promotion of this week will leave you with no excuse to not work on your mount. It doesn't matter if you have been aiming for the perfect bonus stat or just working in your collection, this week's promotion will have you covered.
- Mount Fusion Stone in Loyalty Store.
- Mount Reshuffle Stone and Dazzling Mount Reshuffle Stones with discounted prices.
- Release of "Galaxy Fantasy Mounts" on the LP Store.
- Ram mount on the LP Store.
- Cars, Bikes,
- Clouds,
- Animals
And more!



Promotions will change on April 10 and last for 7 days, until April 17.



- Nurse Joy will remain in your house until next week. She will be removed on April 16.
- We already started our beta test for the inclusion of new maps. Our current ETA for the release (that might vary) is on April 23.