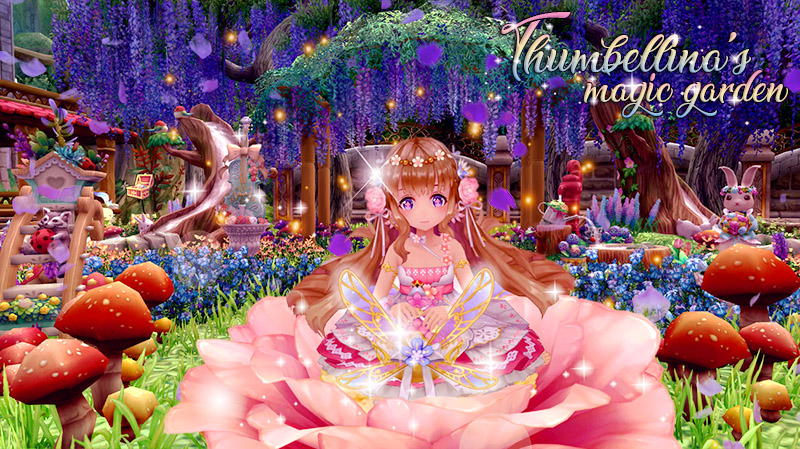 Server Maintenance on 02/04/2020




Aprox Time Duration:

Between 2 and 3 hours.



Patch Notes:


- Fixes to Gunslinger's Ammo Recharge Time (Changed from 4s to 2s)
- Fixes to Ravager's Fury Decay CD.
- Fixes to Daily Login Rewards.
- Extension of Stay At Home: You will still find Nurse Joy in your house after today's maintenance; remember the quest can only be done once per character.



New Paragon Table: [Back Ornaments Edition]


The Back Ornaments category of our collection album grows unceasingly but we often neglect it. So on this week's Paragon, you will be finally able to keep up: not only with barely-released wings but with the enchantments for your back. Inspired mostly by an angelic vibe you'll find all kind of feathers, super, premium and advanced cards.
- Feathers of the Devil Angel and the Holy Succubus Release.
- Six Feathers Demon and Six Feathers Angel.
- Night Wing and Majestic Angel.
- Blessed Fantasy Wing and Blessed Night Wings.
- Wings of Light and Darkness and Wings of Phantom Light.
- Wings of Morning and Night Glory.
- Night Angel Wings, Godly Wings, Wings of the Saint, Wings of the Sacred Angel.
- Fallen Angel Bloody Wings.
- Seraphim Pure Wings.
- Different kind of Fashion Enchantment Cards for Back Ornament.
And more!



New AP Promotions: Thumbellina's Magic Garden


The little Thumbellina will be making her AP debut this Friday, and in the company of some other Spring-inspired Goddesses. Hebe, Demeter, Freya and Sif will join this special edition of our Hot Items that will also be filled with a whole variety flowers. Costume Sets, Costume Weapons, Back Ornaments and Mounts will complete this collection.



New LP Promotions: Christmas Muse's Holy Winter


Our Loyalty Store is getting ready for a special performance of one of our favorite idols. Christmas Muse will appear on our Loyalty Hot Items for the first time and she won't be coming alone. Christmas Alice and Snow White will also join her. With Christmas and Winter inspired items we will complete this weekly edition of our usual promotions.



Promotions will change on April 3 and last for 7 days, until April 10.