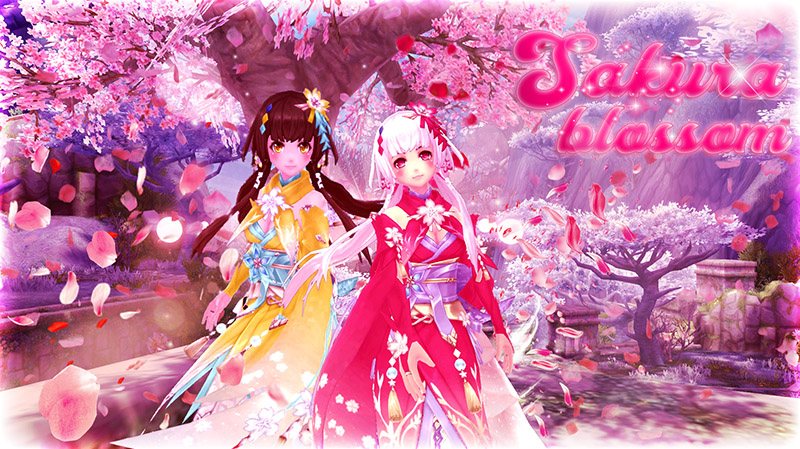 Server Maintenance on 26/03/2020




Aprox Time Duration:

Between 2 and 3 hours.



Patch Notes:


- Fixes to Chess Master Pet bugsplat issues.
- Fixes to "Neat Ponytail" dye bug.
- Fixes to Wizard elemental envoys debuffing the character.
- Fixes to Ronin Stacks bugs.
-

Addition to the game of the "Stay at Home Event":

You can read all the event details

here.

The event will be available until April 2nd (next maintenance).



New Paragon Table: [Sakura Blossom Edition]


This week's Paragon is inspired by the beautiful cherry tree. Costume sets, ornaments, mounts, and furnitures will fill the tiers of our Paragon to share a little bit of spring with us.
- Sakura No Hana Costume Set.
- Sakura Layered Kimono Costume Set.
- Spring Chairs (Including the exclusive golden version).
- Ethreal Spring Basket.
- Blossoming Kitsune.
- Madame Butterfly Costume Set.
- Asian Maid Costume Set.
- Providence Costume Set.
- Thousand Petals and Sakura Bow.
- Wisteria and Sakura Flower Books.
- Lantern Ornaments and Mounts.
- Cherry Trees.
And much more!



New AP Promotions: Quarantine Edition


In order to protect yourself from any disease, this week our AP Promotion will get some much needed items. Devoted to medicine and science, you'll find costumes, mounts, accessories and Keys of Gaia devoted to make you feel better.



New and LP Promotions: Consumables Edition


If we need to stack up our supplies during this time of need, our weekly promotion is here to help your economy.
- Experience Items.
- Charms.
- Randomizers.
- Fortification Scrolls.
- Backpacks.
- Buffs.
And more!



March's Bonus Mall: Genbu Release


Our Bonus Mall will also be updating tomorrow with the release of the Guardian of the North. The Black Turtle will be making her Azurian debut together with her faithful companions, Vermillion, Seyriuu and Byakko. Don't miss her Keys of Gaia, Fragments and special bags this Friday.



Promotions will change this Friday 27 and they will last for seven days, until April 3rd. Bonus Mall Promotions will be available through all April, like always.





New Adventurer Encyclopedia Rewards


April will be all about Cards: Special Packs, Experience Packs, Replenish Potions and Blessed Limit Breakers!



New Login Rewards: Eidolons Edition


During this April you'll be able to claim all different kind of eidolon related items just by login.
- Special Coupons to exchange for Eidolon's Keys of Gaia at your Adventurer Encyclopedia.
- Eidolon Buffs Reroll Scrolls.
- Rerolls for Gaia Emblems.
- Eidolons Bags.
- Nightmare Eidolon Experience Crystals.
And more!



New Monster Hunt: April's List


Ready to hunt some dragons? You can find the full list on

this thread.