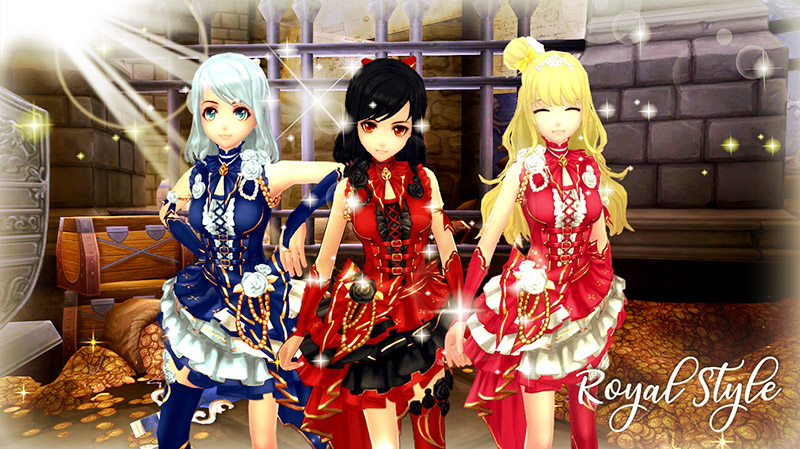 Server Maintenance on 5/03/2020




Aprox Time Duration:

Between 2 and 3 hours.



Patch Notes:




- Addition of models for several genderless hats in Dragonista Class:


This includes almost the totality of the items in Collection that can be wear by any character, regardless of gender or race.
- Fixes to Fat Yeti pet textures.
- Addition of "Starry Night" Path daily quests in Sanctuary of Eidolons Trials.
- Fixes to several 10LP Dungeon Bosses exploits.


- Addition of Gaia Emblems Restructuring Runes II on <Eidolon Researcher> Gardner.


- New price for Gaia Emblems Restructuring Runes I on <Eidolon Researcher> Gardner.


- Battlefield Schedule Changes:


1. Quiz has been moved to Fridays at 11 and 23 hours, so it doesn't interfere with Divine Trials schedule.


2. Two new schedules for Divine Trials:


The mode will take place from Monday to Sunday at 6.30, 11.30, 18.30 and 23.30.


- Additions to <Coronel Yajuu> Exchanger:


1. Players will be able to exchange x150 Holy Crystals for one Golden Holy Spirit Random Bag.
2. Players will also be able to exchange x6 of the same type of orange Holy Spirit to its Golden version.


* Keep in mind the exchanger will remove from your inventory the six first orange Holy Spirits it finds of the same version. To prevent a fortified or randomized Holy Spirit is taken from you, make sure it is equipped or not in your inventory at the moment of the exchange.




- Changes to Divine Trials Party Mode:


Both Solo and Party Mode will give the same amount of Holy Crystals as rewards and reward the same amount of people.



New Paragon Table: [Lullaby Edition]


An adorable, fluffy edition of our usual Paragon Table that will put you to sleep. With comfortable outfits ready for bed and mushy mounts to use as pillow.
- Release of Fluffy Ram Night Costume Set.
- "The Ram" Golden Mount.
- Little Bear Costume Set.
- Morrigan's Pillow.
- Cloud Mounts, including the Golden exclusive version.
- Moon Mounts.
- Owls Costume Staffs and Fluorescent Staffs.
- Pajamas.
- Moonstruck Tanuki.
- Serena Luxury Bed.
- Fat Kitty Jumpsuits.
And more!



New AP Promotions: Royal Style Edition


With the release of the Rose Costume Set, our AP Store will get an elegant edition of our Hot Items. Availables for one week, we will get Eidolons such as Chronos and Urd, majestic costumes, and classy accessories. The perfect costumes for a more casual look, but with an elegant side.



New AP and LP Promotions: Randomizers


Aiming for perfect stats? Good timing to try!
- Magic Waters Promotions.
- Top Tier Secret Stone Promotions.
- Top Tier Pet Improving Potions Promotions.
- Recast Stones.
- Gaia Emblems Restructuring Stones II.
- Holy Spirit Restructuring Runes.
- Holy Spirit Restructuring Solutions.
- Different kind of Mount reshuffling stones; including the limited addition of Dazzling Mount Reshuffle Stones at both stores and with a discounted special price.
And more!



Promotions will change this Friday 6 and they will last for six days, until March 12.