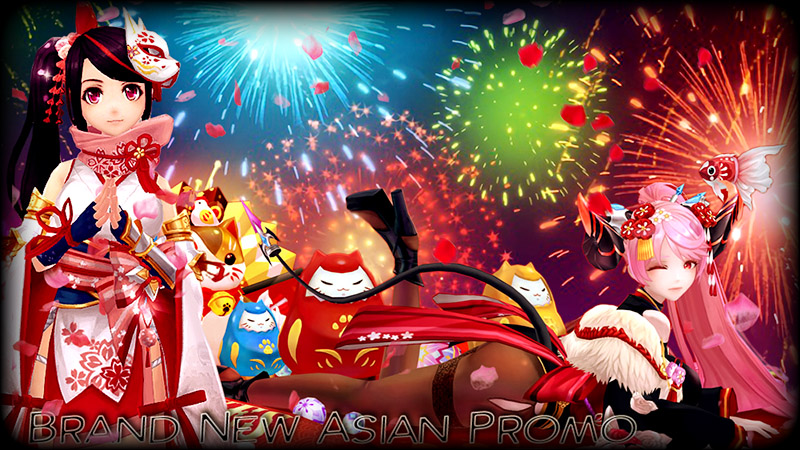 Server Maintenance on 27/02/2020




Aprox Time Duration:

Between 2 and 3 hours.



Patch Notes:


- Fixes to Monster Hunt Ranking (February's Rank).
- Fixes to Artifact: Valkirye's Soul Prize from Monster Hunt Solo (Duration has been fixed).
- Update of Rihanna's Eidolon Chronicle Store.
-

New Game Feature Addition: Battle Royale Mode


This new mode can be accessed through the pvp menu and players can queue in both solo and party.
It is a 30 minutes lasting challenge that will be available from Monday to Sunday, at 11:30 am and 11:30 pm (server time).
Through competing on Battle Royale and gaining its currency, you will be able to buy Holy Spirit from the Quatermaster.
-

New Game Feature Addition: Holy Spirit


The new slot in your Character Window will allow you to equip this new type of items that for now can only be adquired through Battle Royale mode.
The Holy Spirits will grant you new bonuses for your character, and they can be randomized and fortified.
- Addition of Holy Spirit's Restructuring Runes and Solutions to the AP and LP Store in the Randomizers Category.
Items will be there in permanent condition and added this Friday.



New Paragon Table: [Christmas Muse Edition]


The last of our festive Goddess will finally make her Paragon debut in our top tier. Together with warm casual clothes and other Eidolons too, it will feel like a very late Christmas morning.
- Christmas Muse's Key of Gaia, fragments and accessory.
- Christmas Alice's Key of Gaia, fragments and accessory.
- Christmas Snow White's Key of Gaia, fragments and accessory.
- Ullr's Key of Gaia, fragments and accessory.
- Andrea's Key of Gaia, fragments and accessory.
- Santa's Little Helper Costume Set.
- Winter Bunny Costume Set for Little Girls.
- Aristocratic College Costume Set.
- Goethe Dress.
- Christmas Furniture.
And much more!



New AP Promotions: Brand New Asian Promo


Our AP Store is turning red for a late celebration of Chinese New Year. With New Year's Succubus AP debut and the release of the Ancient Swordsman Costume Set, there will certainly be an Asian vibe in our AP Store. Including Eidolons, Costumes, Costume Weapons and Mounts among other goodies.



New LP Promotions: Brand New Halloween Promo


In case you wasn't lucky enough to complete your Halloween inspired collection in the past, we will give you one more opportunity in our LP Store: Halloween Medjed, Halloween Nikki, Persephone, Bastet will be some of the Goddess you will find available this week through the Loyalty Store, including even their Unique Pets!. Inspired Fashion, mounts and costume weapons will also be joining us for a spooky Hot Items.



March's Bonus Mall: Thumbelina Release


Our Bonus Mall will also be updating tomorrow with the release of a tiny, precious flower. Meet Thumbelina and join her adventures during March with her Key of Gaia debut in our Bonus Mall!



Promotions will change this Friday 28 and they will last for seven days, until March 6th. Bonus Mall Promotions will be available through all March, like always.





New Adventurer Encyclopedia Rewards


Equipment Restructuring and SLV10 Toolkits through this special edition of our encyclopedia to work harder on your gear during March.



New Login Rewards: Randomizers


All different kind of randomizer items will be available for you through the Login Reward this month, including the new Runes and Restructuring Solutions for Holy Spirits.



New Monster Hunt: March's List


Ready to hunt some dragons? You can find the full list on

this thread.





February's Double Experience Event Ended.