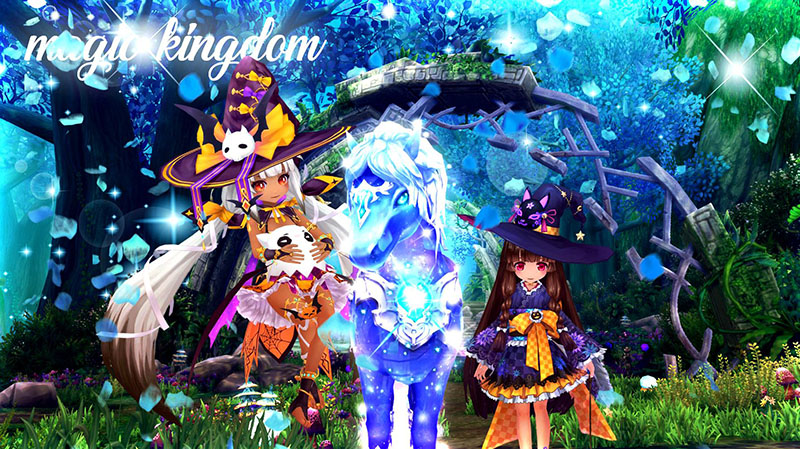 Server Maintenance on 30/01/2020




Aprox Time Duration:

Between 2 and 3 hours.



Patch Notes:


- Fixes to Christmas Amaterasu linking drop.
- Fixes to New Year Succubus linking drop.



New Paragon Table: [Battle Uniform Edition]


On this week's Paragon Table players can prepare for war. With all different kind of battle uniforms for your characters, powerful ornaments, and allmighty Gods, the tiers of this week's Paragon will be filled with a dangerous aura.
- Azurian Commander Costume Set.
- Winter Captain Costume Set.
- Azurian Soldiers Costume Sets.
- Modern Soldiers Costume Sets.
- Kitty Assassin Costume Sets.
- God of War Costume.
- Justitia's and Alucard's 2nd form Costume Sets.
- Bealdor, Alucard, Justitia, Kaiser-Zeta, Hermes, and Ares Key Fragments.



New AP and LP Promotions: Magic Kindgom


On this week's promotions magic will fill the air of Azuria. With all different kind of items, mounts, buffs and Gods, there will be more than one cool trick in store.

-

Magic Gods:

Halloween Medjed, Halloween Nikki, Chronos, Bastet, Persephone and Idunn on the AP Store.
Hebe, Demeter, Sif, Verdandi, Urd and Skuld on the LP Store.

-

Planetary Magic on the AP Store:

Including the limited release of Nebular Pony and The Ram mounts and magic spells 1-Day buffs. Magical outfits, costume weapons and accessories for an ethereal look.

-

Magical Forest on the LP Store:

Including Blossoming Chairs, Spring Dream Baskets, Crystal Butterfly Wings, Dream Crystal Wings, and more gorgeous items inspired by the mysteries of the forest.



New Bonus Mall Edition: February


With the release of the New Year Succubus, we will celebrate the Chinese New Year at Azuria too! With more eidolons, accessories, and even the release of a new costume: the Sakura no Hana set for females.



Promotions will change on this Friday 31 and they will last for seven days, until February 7th. Bonus Mall Promotion will be available through all February, like always.





New Daily Login Rewards: Be My Valentine


Available from February 1st. On a very lovely month like this one, you will find different kind of tributes in the Daily Login. House theme, furnitures, accessories, buffs and Venus's Key Fragments!



New Adventurer Encyclopedia Rewards: Charming Edition


The Adventurer Encyclopedia will be ready to charm you with diffferent type of 1 Day Charms. Be wise to use them and save them for the new Sky Tower floors release!



New Monster Hunt: February Edition


Time to meet our new challenge: You can check the full goals on

this thread.