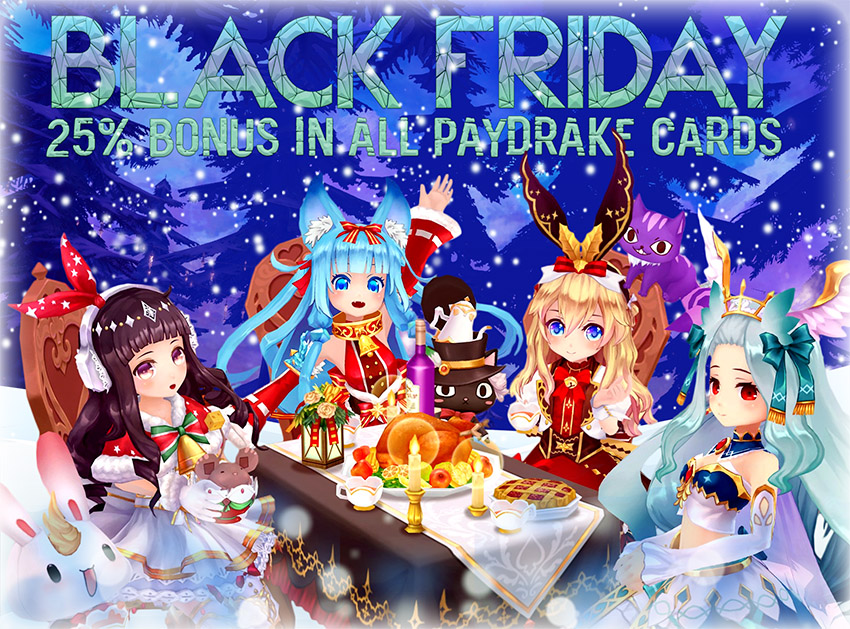 [Paydrake Promotion]
Black Friday
As it is already tradition in Azuria, we join the Thanksgiving Celebrations with a special AP promotion available for all of our players. From November 27th (since 00:01 server time) until November 29th (up to 23:59 server time) every paydrake card submitted in our website will receive a
25% AP bonus
. This includes all cards regardless of their amount, and players will receive such bonus immediately in their accounts after the donation process take place.

Also as a part of this week's Thanksgiving Events, the Consumables Promotion has been extended for the weekend, so you can make an extra good use of those extra Aura Points.
Happy Thanksgiving and Black Friday to all!