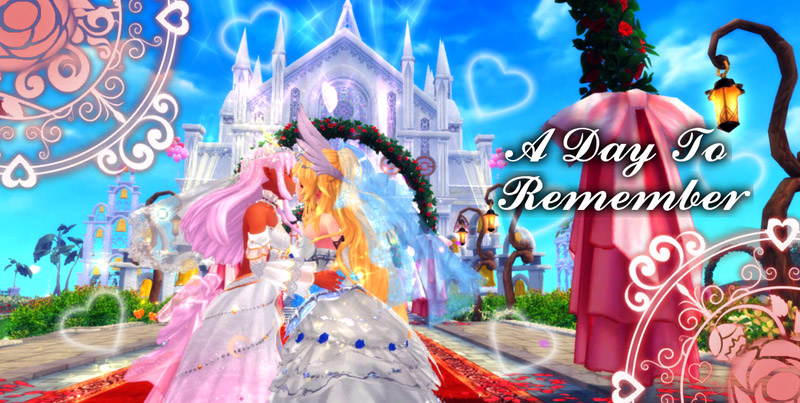 [FORUM EVENT: SCREENSHOT ALBUM]
♥ A Day To Remember ♥
Hear the wedding bells chime
Part of life so divine
A sweet kiss to share
No moment can compare
When two become one
Under a sacred bond


Share your most memorable wedding moments in Azuria! If you don't have any yet, show us what your dream wedding would look like. Go out and explore the best venue for your wedding!

Requirements:
- The happy couple must post a total of THREE (3) screenshots in this thread.
- Keep it to one post in this thread per couple, please!
- Include both of your IGNs in your entry.
- The theme of your wedding is up to you: a wedding at the beach, a snowy wedding, a wedding in the middle of battle, etc.
- Go all out with editing visuals into your screenshots.

Entries can be submitted/edited until February 28, 2020.






3 Couples can win:


A Honeymoon in Navea
1 Ring of Oath + 2,500 Rose Honoraria each player



A Honeymoon in Navea


This place looks just like Navea! But wait, what are all those treasure chests littered about the area?
Each couple has 5 minutes to go through this Navea-lookalike map and kill as many treasure chests as they can!
The treasure chests range from Time Library Party Chests to Nightmare Dungeon Chests to Sky Tower Hell Chests!